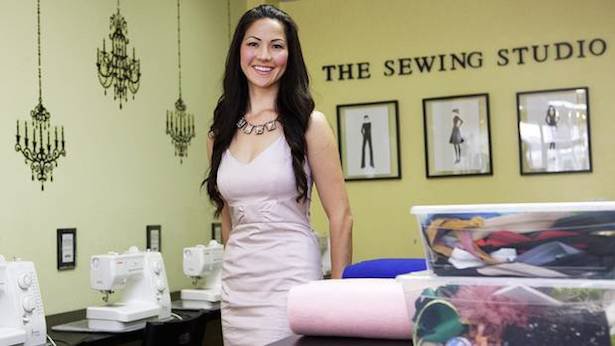 ShareThis
Welcome to the new home of LoveSewing and The Sewing Studio!
When I first started teaching sewing classes in my Toronto apartment at night while I worked a day job as a magazine editor, I had no idea how much the business would grow! After 10 years and locations in Toronto and NYC, I'm thrilled to have built something with such a lasting impression.
My goal has always been (and still is) to share the love of sewing with as many people as possible, which brings us here today. Although we no longer have our in-studio classes, there are now even more ways for you to learn how to sew with me and our incredible instructors:
- Our most popular class, Introductory Sewing, is now available as a DVD series, so you can learn how to sew from the comfort of your own home. You can buy the Part 1 and Part 2 as a DVD, or Part 1 and Part 2 as digital downloads if you'd prefer to have them on your desktop immediately.
- Our sewing book, Mend and Make Fabulous, will walk you through how to fix the most common garment blemishes and make your garment even more chic than before. Buy the paperback here, or the eBook here.
- I'm teaching lots of online sewing courses through BurdaStyle Academy along with your favorite instructors, BurdaStyle editors, and industry professionals. There are so many options for you for distance learning including sewing basics, tailoring, patternmaking, and pattern grading.
I'm thrilled to continue with you through your sewing journey! Thank you for giving me the honour of joining you in this wonderful adventure!


Watch to learn more about our learn-to-sew DVD: