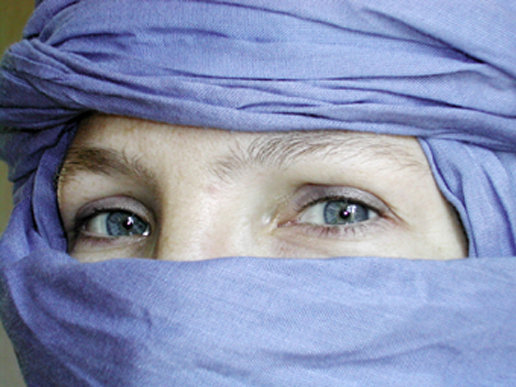 ShareThis
The most controversial piece of fabric: the veil in fashion.
What comes to your mind when you think about headscarves? Female oppression? Religious extremism? At least in Germany, the controversy about female Muslim teachers wearing headscarves in school has turned this little accessory into one of the most contested pieces of cloth. Yet, this controversy is not new: Just to give you an example, already when the French colonized Algiers in the 19th century, French soldiers dragged women from villages into towns where they had to publicly take off their headscarves. What for the French was a symbol for the liberation of oppressed women, was for Algerian men AND WOMEN a symbolic rape.
Mind you, in Europe, it was not only fashionable but also convention for women to wear headscarves until the 1970s and men would not leave the house without their hats. Some people of world fame still appreciate headscarves not just for their practicality against cold winds and rain but also for their style: a 2007 issue of the British Vogue called Queen Elizabeth II of England, "as glamorous in her brogues and headscarf as she is wearing the crown jewels."
But not only old queens can look glamorous in headscarves. In fact, where Muslim women have a bit of room for experimenting within their religious dress code, a fully covered body including veiled hair cannot just look incredibly sophisticated but also creates an aura of female mystery. What it looks like to "show the beauty of the flower while covering the flower" shows us Turkish fashion designer Rabia YalÁin who made her debut as at New York's Fashion week last February. Autumn and winter are coming and why not get inspired by a tradition that searches for and reveals the beauty of a woman in a completely different way than we are used to.
And while you get your patterns and sewing machines ready, just remember for a moment all those women in this world, for whom it is not a question of choice what to wear.