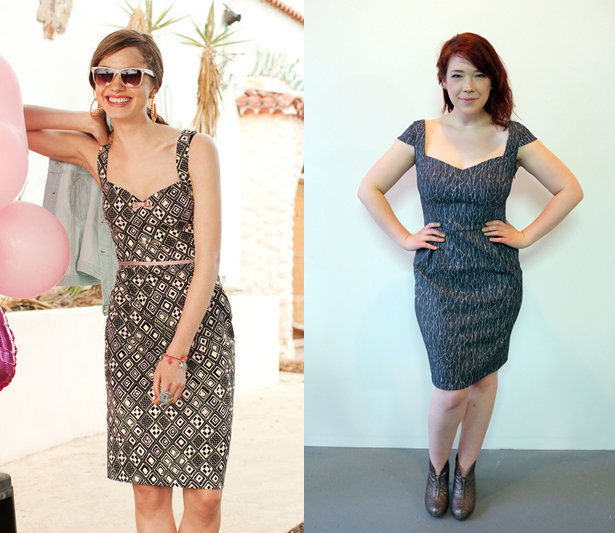 ShareThis
Last week I presented this web seminar where I demonstrated every sewing step of sewing our Sweetheart Dress pattern and more! I loved making this dress very much, and it fits so beautifully.
You may notice that the original pattern does not have cap sleeves but in the recording of the web seminar I will show you how to draft a cap sleeve on this dress and then show additional steps how to sew it in not included in the original instructions. In this web seminar you will get a walk through of everything you need to know and do to successfully complete this dress as well as the Sweetheart Dress pattern PDF and a sleeve pattern PDF to complete the cap sleeve draft!
Sewing the facing and sleeves into this dress is a bit tricky, but once you see it you can cross reference the techniques to so many other patterns! I also talk about many other sewing and pattern tips and tricks.
Here is my final dress project, and it is perfectly fit to my body (I made a size 38). I did some fit adjustments that I show in the web seminar. Read more about my dress project here.
Did you make this dress? Link to your project of this dress below in the comments… I would love to check them all out.
Happy Sewing!
Meg