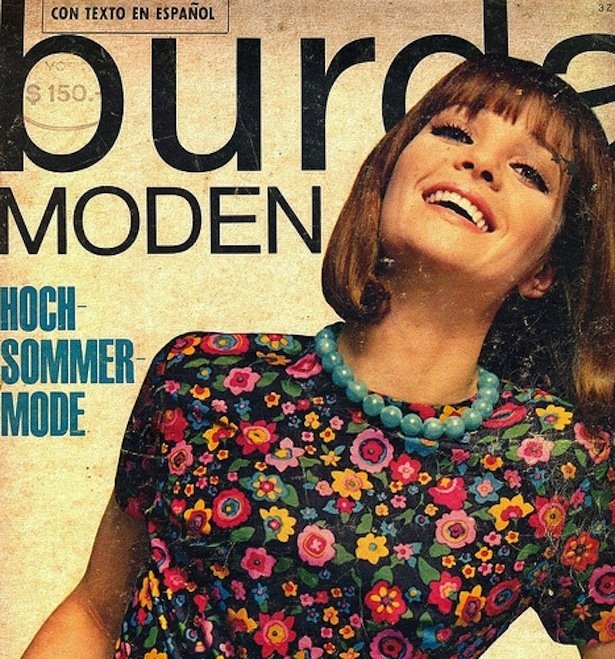 ShareThis
How BurdaStyle started: From 1898 Germany to today's global empire.
Ever wonder what Burda is and how is all got started? In my first Burda blog post, I promised to give you a bit of a history lesson and some insight into where Burda began and how we all got here, on BurdaStyle.com.
Hubert Burda Media (founded by Hubert Burda's grandfather, Franz Burda I) is a German magazine publishing company that started back in 1898. Hubert Burda Media currently publishes 229 different magazines internationally. Wow!
In 1949, Aenne Burda, Hubert Burda's mother and Franz Burda II's wife, decided to introduce a fashion magazine focused on sewing in order to make high fashion more accessible for every woman, particularly those who couldn't afford to shop designer and those who didn't have access to fashion because of where they lived. Thus began BurdaStyle magazine (initially called Burda Moden) in 1950, which was followed by a line of Burda sewing patterns that were included in the magazine a short two years later.
Fast forward to today, and BurdaStyle magazine — often referred to the world's bestselling fashion magazine — is published in more than 99 countries, primarily in central and eastern Europe as well as Asia. (Did you know BurdaStyle magazine was the very first outside women's glossy magazine to be sold in the former Soviet Union back in 1987? Now that's impressive!)
That brings us here, BurdaStyle.com. BurdaStyle.com launched in 2007 as an online community for sewers. A place to share, learn, and grow — both technically and creatively. BurdaStyle.com is the largest sewing community online with over 850,000 members and over 7 million page views each month, and growing.
What's your history with Burda? Are you a magazine subscriber and a committed Burda pattern sewer? Maybe this is your first foray into the Burda brand. I'd love to hear about YOUR connection with Burda.