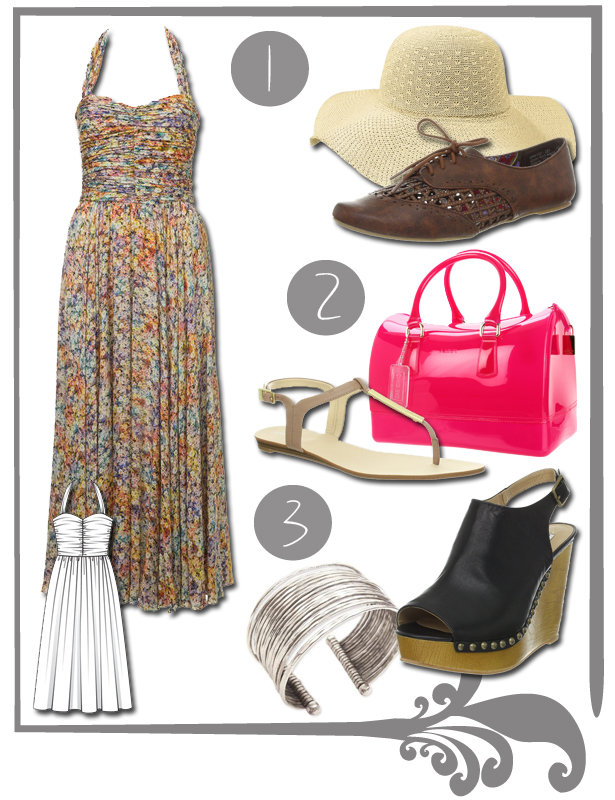 ShareThis
Just coming into April we are starting to think about spring fashion. This Halter Neck Dress has a gathered bustier bodice and full, swinging bell skirt is reminiscent of film stars of the 50s'. It would make a perfect spring/summer dress for 2013. But how would you wear it? We want to know!
1. How about shopping at the local market in this Coolibar Wide Brim Hat and adorable brown Crosshatch Oxfords.
2. Spend the day at the beach in these Calvin Klein Sandals and stylish Furla Bag.
3. Or would you dress it up a little bit with this flashy Silver Cuff and sky high Steve Madden Wedges.
Which option is your style?