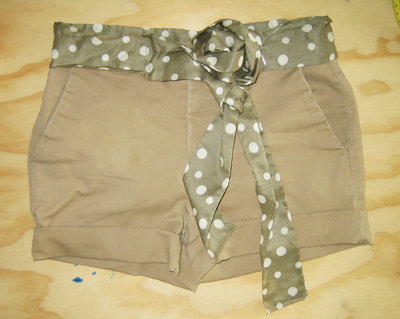 ShareThis
Hey Everybody and WELCOME to my weekly column, WARDROBE REMAKE.
The purpose of this column is to have fun. The other purpose is to HELP myself and anybody else, who suffers from the delusional mindset of having NOTHING TO WEAR!!! Quite frankly, there are quite a lot of things that I have and that I could wear, if not only I would find a million of little things that are just not quite right about this skirt or that sweater. This is my attempt to prove to myself that there is a lot of fun fashion in my closet, it just needs to be released!!!
This is only the first week of the wardrobe remake. But I am already so inspired by the idea of revamping my wardrobe, that when I enter my closet, I literally feel like my clothes are fighting for my attention to be revamped. There an old skirt, long out of style, but with a little tweak almost as good as new, here this great fitting, yet a bit too boring T…we got lots of work to do.
This week we are giving the little extra to our newly shortened pants.
Follow my how to on making a fabric flower belt, that will bring back the fun into your old pants. Next time you enter your closet, the question what to wear (without spending big bucks) will just have become a little easier.