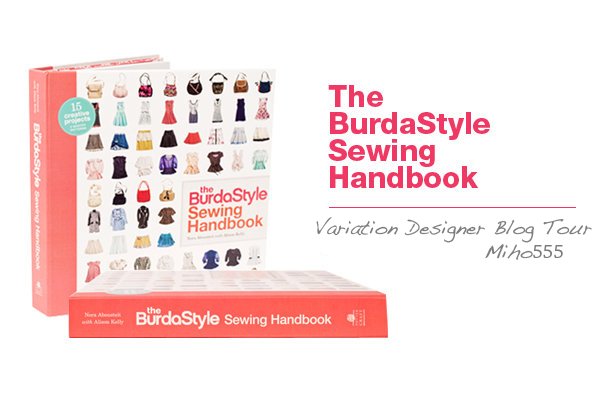 ShareThis
We continue our series introducing you to the talented BurdaStyle members who created variation garments for The BurdaStyle Sewing Handbook by giving you a first hand look at their creative and technical processes. This week, we interview Miho Kawamura (aka: miho555) from Chiba, Japan who put her own fresh spin on our Skirt Pattern.
What was your reaction when you were asked to be a contributor?
"Really? Why? Is it true?" Because I did not expect it at all, I was surprised very much.

Which garments did you choose to sketch for a variation?
The blouse and the skirt.

What was your inspiration for the garment you created?
[A skirt with an] attached wide elastic waistband I saw at a shop.

How did you find writing variation instructions? Was it a challenge? Was it easier than you expected?
It was not difficult. I usually do similar work (I have a web shop for selling my original sewing patterns and write many instructions for these patterns).

What do you think of your finished project? If you were to make a second version, what fabric would you sew your variation from?
Well, I think it's OK. If I will make the skirt once again I want to use jersey fabric, and want to choose two different colors for the overskirt and the underskirt.

What do you think of the book? Other than your variation, what projects are you most excited about making?
The book surely will be very helpful for the people who [love] sewing all over the world! I can enjoy it just leafing through the book. I also [want] to try making some dresses and skirts.