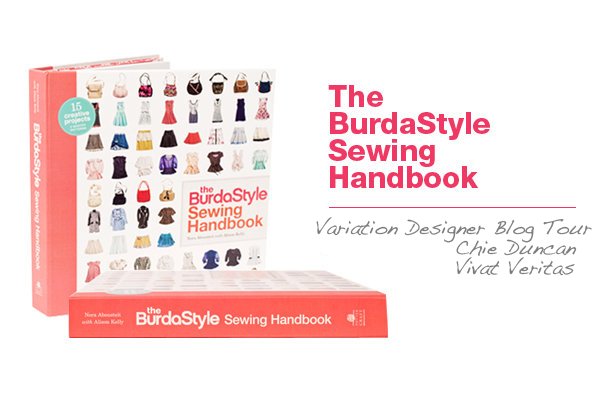 ShareThis
We continue our series introducing you to the talented BurdaStyle members who created variation garments for The BurdaStyle Sewing Handbook and giving you a first hand look at their creative and technical processes. This week, meet Chie Duncan (aka: Vivat Veritas) who put her own fresh spin on our classic Bag Pattern.
Hello! My name is Chie, and I have been a member of BurdaStyle since April 2008. I found out about BurdaStyle immediately after I got into sewing clothes. I searched "free patterns" on google and ended up on the BurdaStyle site. Shortly thereafter I was hooked. I spent hours looking through the different patterns and very soon found my way to viewing other people's creations. I have been a faithful BurdaStyle girl ever since. Needless to say, I was thrilled when asked to be included in BurdaStyle's very first book! It is such an honor.
If you look at my page on BurdaStyle you will see that I love dresses, both making and wearing them, so my first choice was to sketch a dress variation. I came up with a couple of different designs based on my signature open-back dress. As a fun afterthought, I also decided to sketch a bag variation. I have no prior experience with bag making, but I do love them almost as much as dresses and thought why not give it a shot. The whole process was really new to me, but stretching yourself and learning new things is half the fun of the creative arts like sewing and design!
When I began sketching for the bag variation, I had a diaper bag in mind. At that time, my husband and I were starting to think about having a baby, so I took the opportunity to see what I could create in the area of a mommy/diaper bag. I wanted to create a piece that I considered both practical and stylish, however I also needed it to be versatile in its look. The original bag pattern is nice and big, but I thought it lacked a few things like pockets – I don't think you can ever have enough pockets in a bag. I also added detachable shoulder straps, thinking it would be useful to be able to be hands-free when you are holding a baby. Now that I am a mom of a 6 month old, I really know how important it is to be able to throw a bag over your shoulder and forget about it when you have other things in your hands to worry about!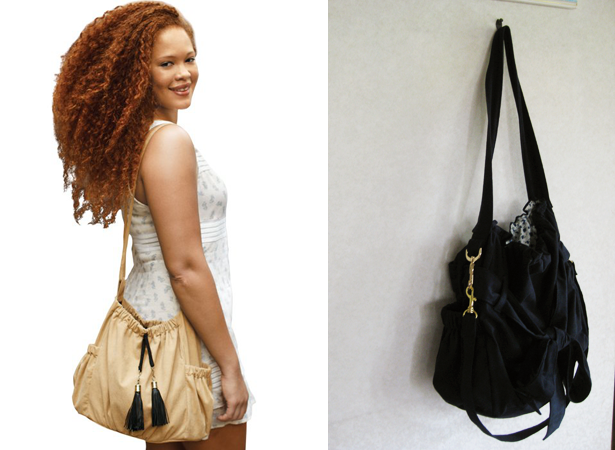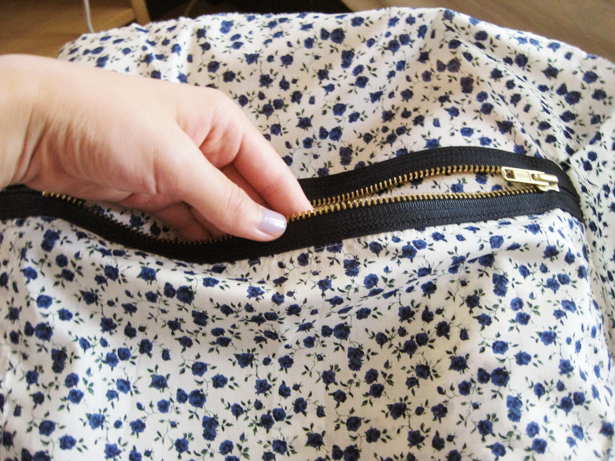 Also in mind when sketching for the bag was the style element. Most bags that moms use are way too "momsy". I chose a navy blue suede fabric not only because it's chic but also because it hides stains well. Additionally, I added a gold color clasp for attaching and detaching the shoulder strap. This small detail gives it a more lively and urban look.
I am very excited for the book launch so I can try out other contributors' variations. I am particularly looking forward to the jacket/coat variation. I have yet to make winter wear of this kind and am eager to try out what that contributor came up with!