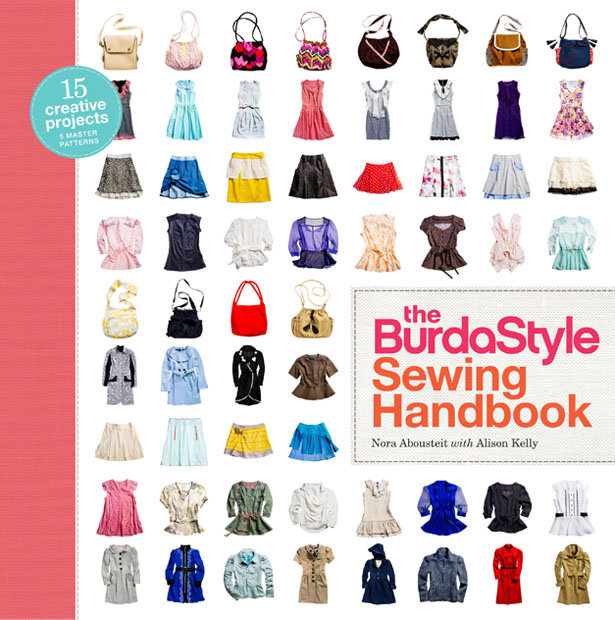 ShareThis
The BurdaStyle team is so pumped for the November 1st release of The BurdaStyle Sewing Handbook!
Creating this book has been such an incredible process and it seriously couldn't have been done without YOU, our amazing community! The book cover gives a glimpse of the 78 projects by members (from 23 countries) which are featured in the book.
We started off asking our community how you envision a BurdaStyle book, there was an open call for member contributions, we announced the beginning of our work on the book, we took you behind the scenes on our photo shoot, and finally, we reached out for images of your sewing rooms.
On October 1st, we'll be launching a dedicated book page on BurdaStyle.com for your viewing enjoyment! BurdaStyle.com/book (wait till October 1st!) will connect The BurdaStyle Sewing Handbook with the community which made it possible! You'll find a sneak peek of the inside pages, previews of the 5 master pattern designs, links to booksellers, an interactive list of all contributing members, and more!
The BurdaStyle Sewing Handbook features 5 master patterns and 10 step by step pattern variations (conceived by members), and over 70 project variations (also made by members). For those who buy a hard copy of the book, the patterns will be waiting for you in the envelope attached to the back cover (common practice among sewing books). For ebook customers, you'll be able to download your patterns as PDFs (just like the patterns on BurdaStyle.com), using a code you'll find in the ebook.
If you're one of the 78 members who created a piece for the book: We're still holding on to your garments for showing off at marketing opportunities. Don't worry, we'll be sending your beautiful creations back home!
The BurdaStyle Sewing Handbook will be available on November 1st wherever books and ebooks are sold.
For press inquiries, please contact cacullen@randomhouse.com