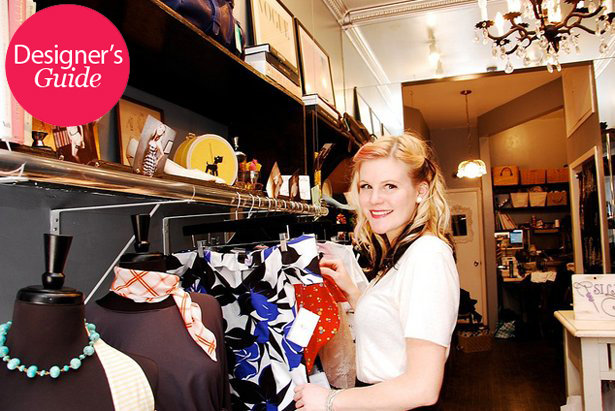 ShareThis
I was so excited to see the positive response and the number of BurdaStyle members eager to take the next step and get their business ideas off the ground. Over the next few articles I'll be delving more into the process of making that dream a reality, but first I wanted to review the life of an entrepreneur and the reality of starting your own business. Some of you may be thinking – "But I'm a designer and I'm doing this to focus on design!" I hate to burst anyone's bubble or dream, but the truth of the matter is that you'll most likely only be spending a small part of your time on design and the rest on running your business. Which is why it's so important to have a great business foundation for yourself and be mentally and financially prepared.
Before you run to your boss and tell them you're quitting to follow your dreams, I think it's important to set some time aside to think long and hard about what it takes to be an entrepreneur and run your own business. There are a lot of articles you can read and tests you can take to determine if you "have what it takes" (just Google "entrepreneur quiz"). Personally, I don't think a test can really tell you if you're an entrepreneur or not; I think it's more a gut feeling that you either have or you don't. But what both these tests and myself are going to try to convey are the unique realities of the life of an entrepreneur.
When I say "unique" I mean all of the new things you'll experience on this journey that are at times frustrating, exciting, life changing – and totally rewarding. A lot changes when you're self employed and there are many things that you take for granted when you work for someone else. A handful include the cost of individual insurance policies, the increase in taxes that you will have to pay (and manage!) yourself (your employer pays half of your Social Security tax), unstable paychecks, and the lack of guidance you currently get, whether you hate it or not, from your boss.
I am not here to scare you or tell you you shouldn't do it – I bet you already have a good number of "concerned citizens" questioning you already – but I'd like you to be as prepared as you can be. The fact of the matter is that about one third of new business don't survive past two years; most aren't profitable in the early years; and if you haven't noticed, we're meandering (slowly) through an economic downturn. But there are reasons why businesses fail; if you are conscious of them and do your homework you can lessen your chance of being a part of that third.
Usually the first and most drastic thing that changes when you're working on a business is your financial situation. As I mentioned in the first article, it's not a bad idea to get some experience in a related field. The tricky part of the wonderful fashion and retail industries is that they are not known for either their short hours or low stress levels – two major components that hindered me in truly setting up my own business. But can you afford to quit – is your business already established, do you have enough money saved, or do you have an investor?
You may feel stuck between a rock and a hard place – you can't afford to quit your job but are lacking the time you need. It's entirely possible that you can do it all and handle both (rock on!) – but if you find that your nine to five is sucking up critical time, energy and mental space, it may be time to crack out the resume and look for something new. Continued experience is great – but at what cost? If you're ready to take the next step but still need the cash, ditch your stressful job and free up some time and energy for what you really want to do. This was one of my biggest revelations, as simplistic as it may sound. All the advice I ever got was "Don't quit your job! What will you do?!" Well, there's tons I can do – and tons I did (again, re-read my previous article). Don't be a hero; you don't need to stay in a job you don't like or one that is too stressful just to prove to anyone (or yourself) you can do it all. You'll get burned out and lose energy that you NEED for you business. You may take a pay cut and you may take a job you're overqualified for – but keep in mind that it's all temporary!
With your financial life settled, it's time to think about being your own boss. This has been one of the most challenging aspects I've had to work around. Immediately you'll lose the structure that once ran your life – there's no specific time to be in the office, as a matter of fact there's no office at all. There's also no one looking over your shoulder to see if you're working or if you're on Facebook, which can be equally freeing and stressful. Can you do it? It's trickier than it seems. Tougher than setting up a new structure and sticking to it is the decision making. Most operating businesses you may have worked at are well-oiled machines and the next step is usually fairly self explanatory. Not in this world! If you hate making decisions or you second guess all your moves, this will be incredibly challenging aspect of your new reality.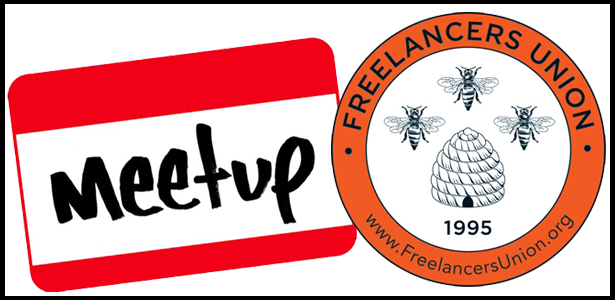 I've found that keeping an organized calendar and being held accountable are two things that help me stick to the program on a daily basis. Take a bit of time everyday to plan out your days and weeks and prioritize what's critical. When you run a company with one employee (you!) your time is valuable, and the more organized you are the better opportunities you have to maximize your time. Now that you don't have a boss a trusted friend, business partner or mentor can help you by holding you accountable. Share your plans and goals and you may find that you won't let deadlines slide when there's the potential that you'll be letting someone else down. If you feel like you're lacking a community to turn too check out small business groups on Meetup.com and The Freelancers Union.
If all these considerations and options have you feeling unsure about this whole venture – don't fret. Uncertainty is going to follow you along closely this whole process so the best thing to do is embrace it as one of the cool (and very scary) parts of this ride. You hear warning stories and negative statistics because I don't think the population as a whole knows how to process new businesses – they aren't very linear and no two stories are the same – and some people just can't grasp that. People will be excited and scared for you and everyone has expert advice. It's now your job as a boss to navigate through it all, pick what you need and toss the rest. No two journies are the same and what works for your cousin's friend may not apply to you! Your story has not yet been told – so let's get started on writing it!
To close for this week I wanted to share a few sources for both inspiration and real life stories and situations. The first is the blog of Seth Godin – a serial entrepreneur and outside the box thinker. Besides his blog, he's written a series of books, and the latest, which I just read, "Poke the Box" is a must read that packs a serious inspiration punch! For real-life stories and an inside look at the life of small business owners check out "You're the Boss" – the New York Time's small business blog.
For next time I'll get into the basics of starting a business and the ins and outs of writing business plans. But what are your favorite inspiring or informative entrepreneurial blogs, books, and websites?
Disclosure: Everything mentioned above are my opinions and personal life stories; use the advice at your discretion – I encourage you to share yours and contribute what you know!
~Kristen
Kristen Elmer is an entrepreneur and sewing enthusiast currently focused on growing Silk and Cyanide — a womenswear clothing line with a modern take on vintage style. Follow her blog for her curated views of fashion, sewing and the inspiration behind Silk and Cyanide. She currently resides in Brooklyn by way of Chicago and New Orleans.