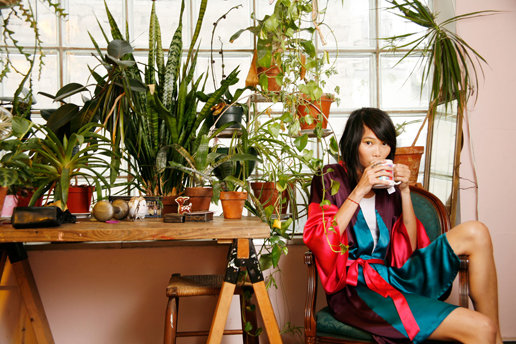 ShareThis
BurdaStyle's Fall Shoot went down last week. We spent one full day working hard to present the upcoming fall pieces to you in the best light. The first result of the shoot just went live, a Bathrobe named Allie!
The upcoming weeks you can look forward to plenty of Christmas Present Ideas, Party Dresses for the Holidays and much much more.
More importantly we need your help urgently in figuring out which user creations deserves next to be part of BurdaStyle's pattern catalog. The designer of the creation will get a $150 design fee and will be featured big time. Their creation will be sewn up here in Brooklyn by the team and will be part in our professional photoshoot.
For the Resort/Spring Collection of BurdaStyle you chose Maryy's Hot Hot Heat Dress. What do you want to see next? Send in your suggestions to Answers(at)BurdaStyle.com by November 17th. Make sure to suggest other members creation, not your own! Send in the link including the member's and creation's name. The creation with the most suggestions will make the cut!