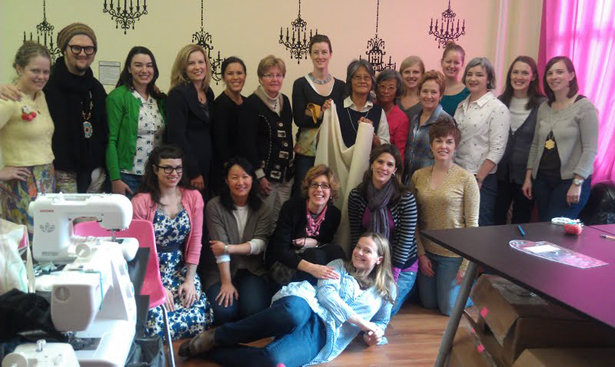 ShareThis
In New York City or planning to visit? Sign up for two+ days of sewing, shopping, food and more with sewing expert Heather Ross and her crafty friends.
Each workshop includes custom instruction for you to make your sewing projects a success. Sewing machines and basic tools are provided, as well as optional tours to some of the city's most amazing fabric stores, like Mood Fabrics, M & J Trimming and Tinsel Trading. Additionally, participants will be given the opportunity to be taught by some of the most talented people in the sewing and fashion industry. Past guest teachers have included Liesl Gibson of Oliver + S, Lotta Jansdotter and Project Runway Season 1 winner Jay McCarroll.
Two sessions are currently available in 2012:
Spring Session – May 11th – 13th
Fall Session: October 19th – 21st
Workshops begin Friday at 6 p.m. and end at 3 p.m. on Sunday.
If you have a project that seems a bit too challenging, or even a dress project that needs proper fitting, this workshop is perfect for you! For more, information please visit Heather Ross' website.
We hope to see you there!