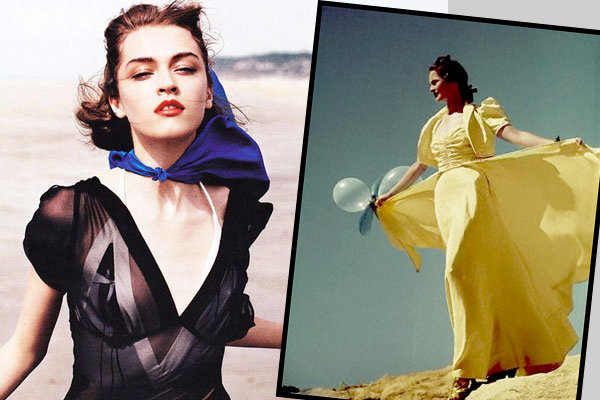 ShareThis
There's a reason why fashion designers and sewers will often reference the past when making clothes in the present— there are certain classic that will always be timeless, classy and elegant. How many of you refer to a certain decade or era when designing? Why do you think these looks come back in style? Will they still be worn on 100 years? Read on and get 7 brand new patterns. Above: Model in yellow dress from Vogue, 1938; Madisyn (in Alberta Ferretti ad campaign).
These 7 new patterns are super sweet, but you can give them a vicious (tongue-in-cheek) edge depending on how you style them— but ultimately you've got some instant classics you can hang on to forever.




A super sweet dress with Peter Pan collar is perfect for date day, a work day, or a night out!




Button up in style with this button down dress pattern perfect for in-between seasons and layering. Cut it from a soft cotton voile or gingham for a retro feel, or washed silk for a modern look.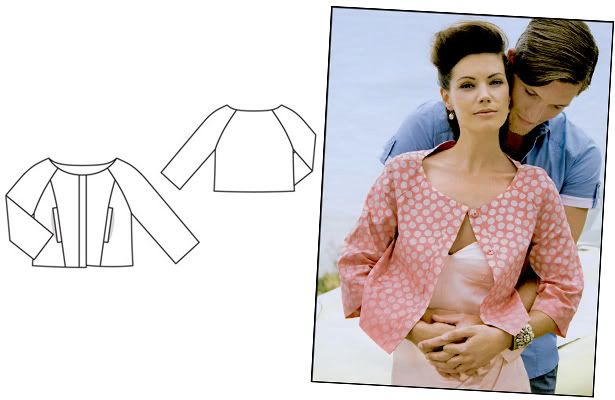 Layer this 1950s style 3/4 length sleeve jacket over a prom dress, a wedding gown or for a more casual take, wear it over jeans and a tank top. I recommend cutting this brocades, tweeds or a neon wool crepe!




Are you a fan of cropped trousers? I like when they are skin tight (not bell bottom or flared cropped trousers). These have a nice high waistline so you got that part down. I would make the leg a bit more narrow and they'll be perfect to wear with a sweater set, a frothy blouse or vintage cardigan.




We love utilitarian clothes that are classy and feminine here at BurdaStyle and this dress with slouching pockets has pockets large enough to hold a bunch of grapefruits (maybe even a watermelon). I adore the contrast of voluminous skirt and straight, narrow sleeves. Cut from black silk you've got your perfect LBD.




An A-line dress works well for just about anyone. This style nips in at the waist and flares out to mid-calf, allowing a no-cling silhouette at the hips and thighs. It would look lovely with the sleeves included from the dress above as well.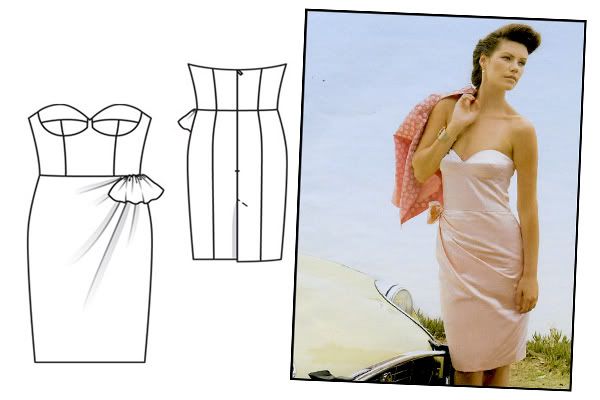 Prom anyone? Here is a sweet bustier dress made for a prom. Or for bridesmaids or an alternative bride. I can't wait to see how our users interpret this one— it definitely has potential.




W magazine 50s inspiration with Lara Stone, April 2011…