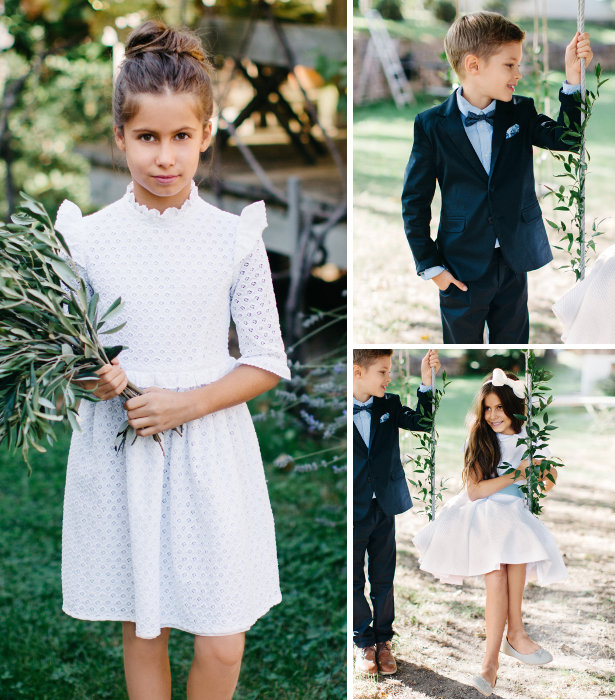 ShareThis
These charming styles are perfect for when children need to dust the dirt off their knees and look their best. This collection from the February 2017 issue of BurdaStyle is both formal and youthful.
Classically cool and comfortable. This sports blazer is sewn with an easy care gabardine. The blazer works great for a celebration when worn with jeans, as well.
The floor-length style drapes beautifully and is also an easy to wear dress. The lace top is sewn together with its slip dress. For those who might like to, the lace fabric could be replaced with a bobbin lace coverlet – possibly even to be dyed with tea for a dreamy vintage effect.
Classically cool and comfortable, too. The pleated trousers are sewn with an easy care gabardine. They are cut so that they can also be comfortably worn outside after the festivities.
The front is quite modest and the back is decorated with a looped closure and pearl shank buttons. A slip skirt is sewn in tulle and petticoat fabric to add extra volume. This dress is also great as a summer dress – use millefleur or dotted fabric …
This dress is absolutely fresh with sewn-in ruffles at the sleeve caps for a touch of mini batwing sleeves. The banded collar, the hems and the bodice seams are also accented with sewn-in ruffle trim.
Download this entire children's collection here at a discount and sew them all!