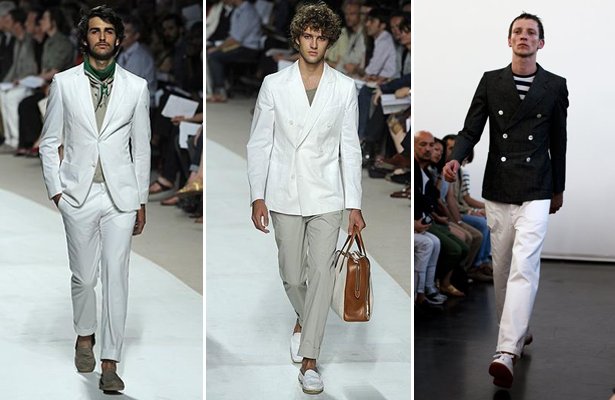 ShareThis
Readers, summer has arrived here in New York City and it is definitely having an effect on how I dress.
In my heart of hearts I long to dress elegantly — head to toe linen, white shoes, maybe even a vest, like a dapper 20s dandy sailing on the Ile de France (that's an ocean liner) en route to, I don't know, Capri or something.
But barring a large inheritance from a mysterious stranger, I will never dress that way. I'm just not up for real style at the cost of comfort. And I hate to pay for dry cleaning.
I live in a fashion capital and I certainly wouldn't get beer cans thrown at me out of a speeding low rider if I dressed like Oscar Wilde instead of Oscar Madison (remember The Odd Couple?). But when the mercury rises, I am simply too lazy to dress up.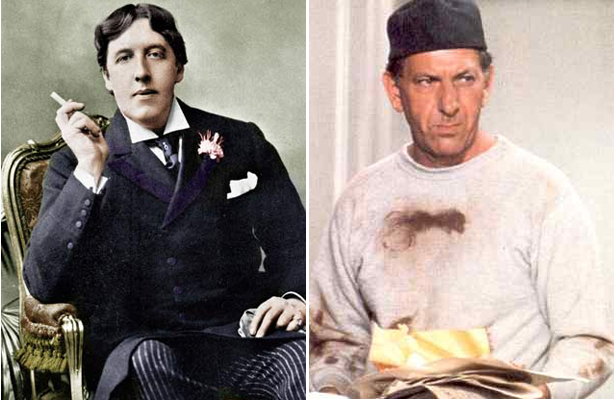 During the summer, I don't even want to think about belts or socks, let alone jackets and ties. (Fortunately I don't work in an office.)
When it's hot and humid — and the summers are getting hotter here as they are in many places — even a drawstring sounds too binding, forget about an interfaced waistband.
Once in a blue moon (like when I'm modeling a shirt I've sewn), you'll catch me in a suit.
But you're much more likely to find me in pajamas. (If only I had the courage to wear a sarong…)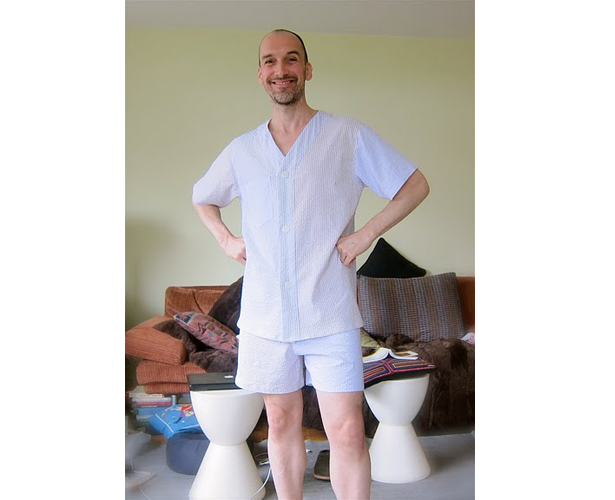 Readers throughout the world, do you struggle with the seemingly mutually exclusive dictates of comfort vs. style, especially when the weather gets hot?
Which one usually wins out?
Where you live (or work), are you allowed to dress as casually as you want?
Hope you're staying cool, everybody!
~Peter
When native New Yorker Peter Lappin bought his first sewing machine two years ago to hem a pair of thrift store jeans, little did he know he was initiating a journey that would bring him fame and fortune. While awaiting his fortune he stays busy writing "the world's most popular men's sewing blog," Male Pattern Boldness, and now contributing to BurdaStyle.
"For more than twenty years I'd lived on the edge of the Garment District without even knowing what a seam ripper was. Now I rip daily!"
(Top photo: runway looks from Hermes (2 photos) and Junya Watanabe.)