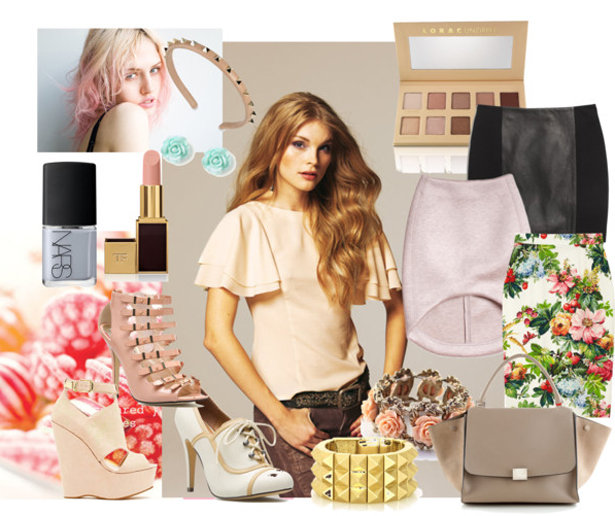 ShareThis
Enjoy the last days of summer in a ladylike ensemble. This pattern was first introduced in 1950, when waists were tiny and skirts had major volume. I decided to flip the silhouette a little with a slim skirt that really highlights this top's fluttery sleeves.
The Retro Blouse is ultra feminine, and a high-low hem or stretch leather mini skirt puts your outfit squarely in the 21st century. You could also make a modern silhouette with skinny jeans, thanks to an elongated hemline that makes this vintage style a little easier to wear. I like it tucked in to make sure the sleeves pop.
For accessories, I wanted a futuristic feminine vibe. Think a prim and proper headband covered in studs, a periwinkle manicure, and a statement making heel in demure blush pink. Pink is not the easiest hair color for a redhead like me, but an elegant french twist with pastel highlights would finish this look perfectly.
This modern outfit is perfect for going out for brunch or tapas. The Retro Blouse pattern is a big hit so far, and we can't wait to see your projects!
Happy sewing,
Mandie