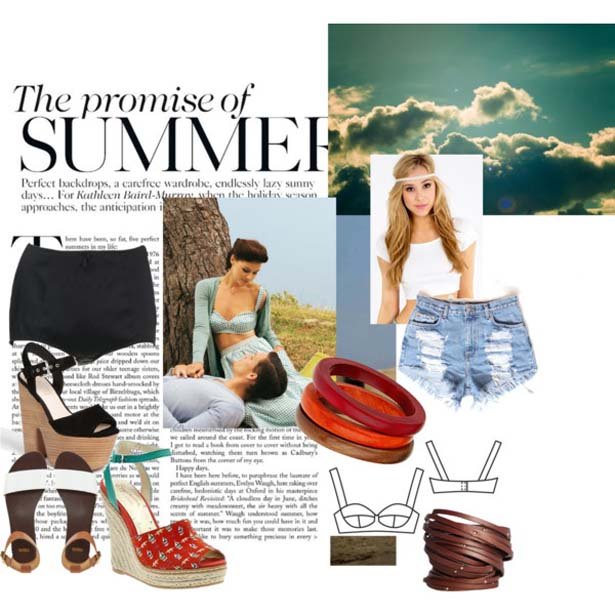 ShareThis
We're styling the Bustier Top for a summer barbecue. Check out this glam beach look!
The Bustier Top is the perfect piece for summer barbecues and pool parties, making my first styling pick quick and simple. I'm the type of girl that totally melts in the heat, and wearing a tailored, retro top gives me a little extra glam to combat all the sweat and stickiness. With a statement piece like the Bustier Top, you don't need a lot of extras to stand out at your next beach party. All you really need are a great pair of distressed denim shorts, a retro inspired shoe, and a pile of chunky bangles. Super distressed denim contrasts well with such a girlie top. By keeping the bottoms and accessories casual, you can really go nuts with shoes. Slick on a bright lip to finish off the retro vibe. Pink or coral are great alternatives to red, and will keep the look from being too Mad Men-literal.
For swimming, our high waisted Panties pattern make a great retro bikini bottom (check out this member pattern for a great example). I'd make them in a solid color to complement the patterned top. Even after a long day in the sun, you'll still feel put together.
So, will anyone be trying my retro-with-a-twist beach party outfit? How do you stay fresh in the heat? Summer is in full force here in Colorado, and I'll take all the tips I can get!
Happy sewing,
Amanda