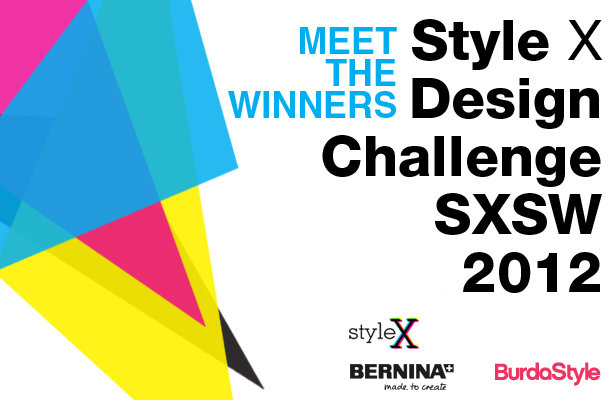 ShareThis
[Updated 2/27/2012] – Due to unforeseen production changes, 3 final looks were selected for the show, instead of 5 as originally stated. We sincerely apologize for the inconvenience this may have caused, and congratulate all of our chosen winners and finalists.
---
We have chosen the winners for the runway show at Style X during SXSW 2012!
We have one menswear look and two women's looks. Thank you to all of those who submitted their designs. They were all truly amazing and we wish we could have included everyone. Below are the top three who are included in the fashion show, and then the runners ups!
Rock Chic by BurdaStyle Member nicolehelf

Style X Pray by BurdaStyle Member katie pray

Mid Century Modern Man by BurdaStyle Member NuncaNunca

Runner Ups:
- sarahfbr
- Erika Valentine Doria
- Carrie Cochran Cabrera
- kthornhill.
Thank you to everyone who submitted! We can't wait to see these looks walk down the runway.