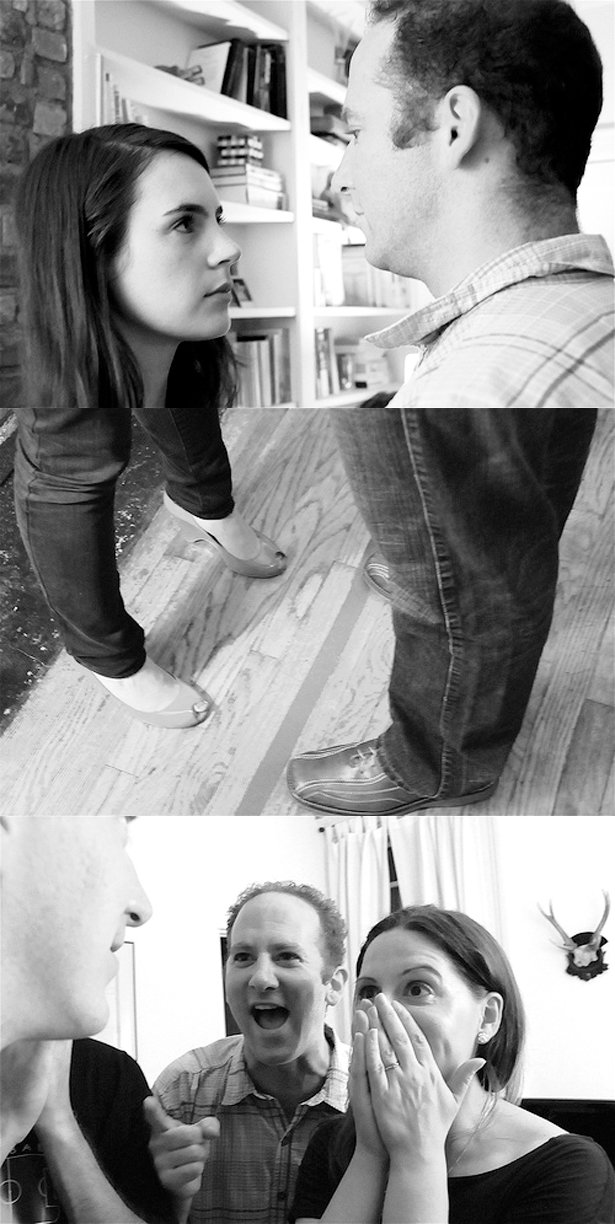 ShareThis
So the other night Dane & I went to a cocktail party hosted by the effervescent and talented writers Joanna Goddard (of the coveted blog A Cup of Jo) & SMITTEN, and her fiance Alex Williams, a New York Times reporter. What we didn't know was that the cocktail party was to be a staring contest!
What? I quickly drank down some of my wine and added my name to the list. Sometimes I like meshing into the background of a party, have intimate conversations with people- but this time we were all to be in the center of the room, being watched (and judged) by everybody! The contest rules were "first to laugh is out". We found "blinking first" to be too challenging. Have you ever done a public staring contest? If you know me at all you'd know I am just about always cracking a smile, it's just the way I am. And if you ask me to frown, I cannot for the life of me. I was quickly "out". The girl pictured top left was the winner of the evening, and you know what? She was biting her tongue! A technique I had not considered. I think she's wearing Vivienne Westwood for Melissa rubber heels right?
In the meantime, I came across 4th & Bleeker today, some may find it fashion-sense inspiring.

Photos courtesy of Joanna Goddard's Flickr.