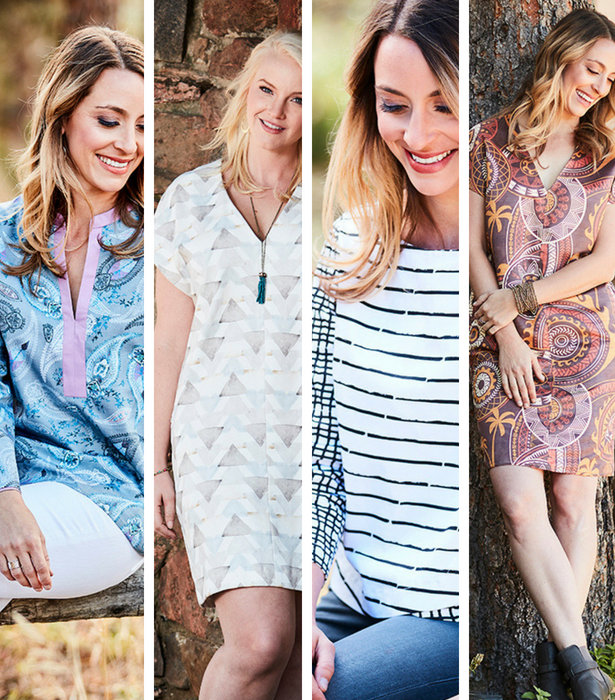 ShareThis
Last November we announced our collaboration with Sprout Patterns and now that the spring season is here these patterns are now perfect to make and wear! Read on to see the avaliable BurdaStyle patterns to "Sproutify" – just choose your size, fabric (print and type), then grab those scissors and cut out the pattern directly printed onto the fabric. And did you know that Burda also has signature prints that you can order yardage of, or incorporate into your Sprout pattern.

With Sprout patterns you are able to get the Burda look and choose (or upload) prints that are just like the BurdaStyle magazine photography! Check out the examples below and click on the image to design your own:



This Wrap Blouse is our plus size pattern option, and the wrap style allows the blouse to custom fit around your body!



The Boho Blouse is a nice and relaxed fit top that can be worn casually or sewn up in a silk for an evening style.



Our Mint Dress is a comfy – yet chic everyday dress that has zippered pockets! I actually sewed up a version in suede that made this dress truly unique and versatile for cooler weather.



This Wrap Top pattern is a BurdaStyle best seller. It is a top that has layers and the ability to pattern mix which results in a flattering top that can be paired with an array of bottoms.



There are also two little girl patterns avaliable to "Sproutify" – first this Girl's Pleated A-Line Dress that has large neckline pleats that result in an adorable silhouette, then the Sleeveless Dress that has one large center pleat perfect for an inlay of contrasting print or color!



Now we also have a collection of our own BurdaStyle signature prints, and recently I got some yardage in their Poly Crepe de Chine to sew up our Swing Gathered Dress



I got both the Geo White on Black Print and Feathers on White to panel together.



I love these prints together and I think I need to order them for the Sprout Wrap Blouse and use the white for the overlay front panel.


Have you ever used a Sprout pattern before? Which BurdaStyle patterns/prints would you like to see in our next Sprout release?
Happy Sewing!