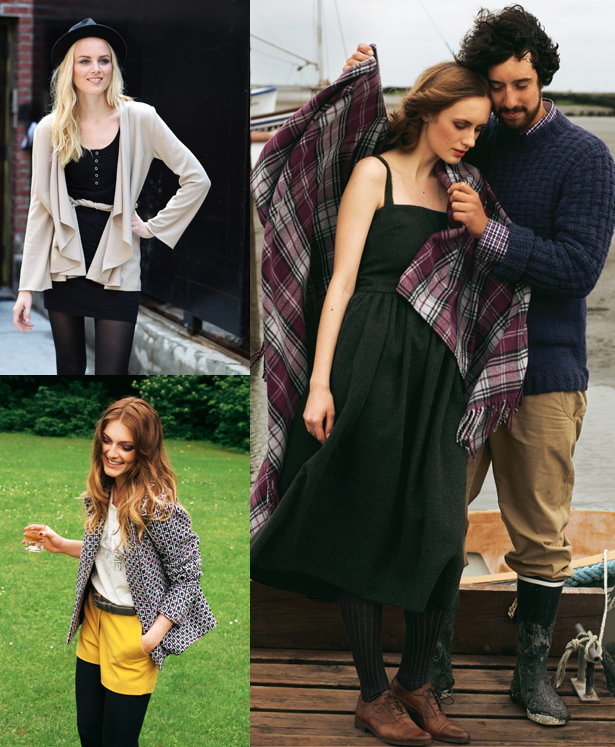 ShareThis
Tis the season for cookie baking, hot cocoa, and snuggling up in wooly cardigans and sweater dresses. Find a new design to keep you warm and stylish! This is curated collection of previously published patterns. All instructions have been updated.
The Karen Cardigan has flowing, extended lapels that cascade over your favorite fall layers. This pattern has two buttonholes so you can cinch the waist with a belt or sash.
Keep your man (or yourself!) warm in style in the Andrew cardigan. This is a classic cardigan for studying late or reading some poetry.
The Long Wool Coat has a slight military style that's subtle enough to wear with dresses and skirts. Look for cute details like the asymmetrical buttons and shoulder tabs.
Don't give up your curve hugging dresses just because it's winter. The Long Sleeved Dress has clean lines and front pockets for a polished look in wool crepe.
The Cropped Wool Jacket makes a great layer for the office. The silhouette is small and simple, so you can whip these up in a variety of bright colors to layer.
A slim pencil skirt is just the thing to make in a bright brushed wool. The Plus Size Wool Pencil Skirt gives a little pop to your work outfit.
Make the Knee Length Dress with Pockets to wear on a date in blustery weather. You could also wear this jumper style over a lightweight sweater.
This warm and cozy take on a shirt dress looks so cute with oxfords. Wear the Plaid Dress out and about in chilly weather.
Try the shorts-and-tights trend with the Wool Shorts. This pattern looks adorable in a brightly colored brushed wool, but you could also get a great tomboy look in plaid or houndstooth.
Wrap up in the plus size Karen Cardigan. This pattern has the same sweeping lapels.
Show off your curves in the perfectly fitted Pencil Skirt with Back Godet. The high waist and godet give it a lovely feminine shape. Pair it with a tiny librarian cardigan.
Wool fabrics are essential for this time of year, and also very versatile. Wool fabrics are made from sheep fleeces, but you can also find fabrics in cozy animal fibers like goats, alpaca, and camel. These fibers are spun into threads and then either woven or knitted into a variety of fabrics including voile, wool crepe, suiting, tweed, and wool jersey. Depending on the thickness of the threads and style of the weave, wool fabrics can be made thick and heavy for winter coats or light and drapey for skirts and dresses. Wool fabrics can also be shaped with sewing and pressing techniques, so they're a great choice for tailored garments like suits and blazers. Depending on the project, wools can be friendly to beginning and advanced sewers alike!
MIGUEL MEDINA/AFP/Getty Images
Happy sewing!