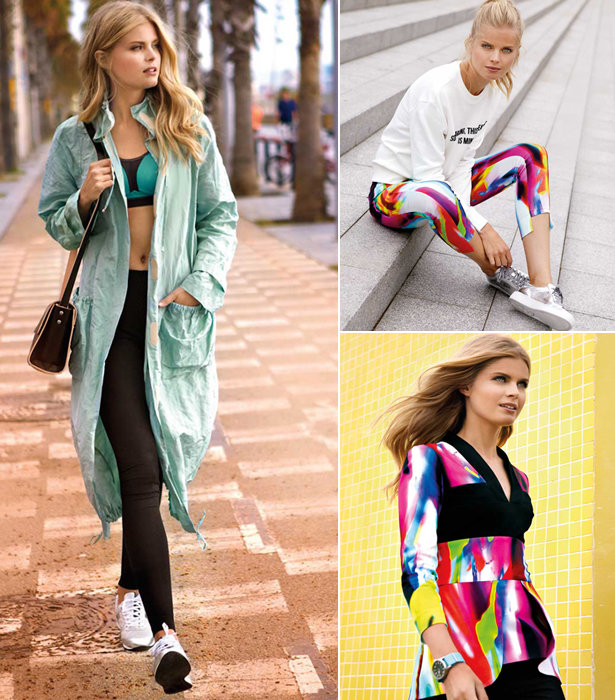 ShareThis
This new collection of women's sewing patterns from the February 2016 issue of BurdaStyle features garments that are equally sporty and chic. Shop all 11 sewing patterns here.
This dress features geometric color blocking, thoughtful seams and a slim fit. It's sporty yet chic, flatters nearly every figure type and can be worn anytime of day or during travel.
This top features dropped sleeves and a contrast front panel and is closed with a metal zipper.
This beautiful dress features a contrasting interface and a peplum overlay. It's a slim fitting dress with 3/4 sleeves and hand-sewn seams.
Fashion with a sporty flare! This sweatshirt features patch pockets, wide cuffs and the high collar can be opened by metal zippers that are sewn into the seams.
This mesh mini skirt features rounded edges on each side, while the front panel can be removed that reveals a straight cut shorter application.
This skirt is different from the rest! It features a detachable front piece and a geometric hem with a contrasting trim color.
This simple dress features a wide collar, hip pockets and 3/4 sleeves. Make it in a bold print to jazz it up!
It's easy to sew and it will get many compliments! This top features raglan sleeves and a standing collar, while it's made out of a cool cutout jersey material.
These extra slim-fit cropped trousers highlight your curves in just the right way! The asymmetric hem offers an extra stylish detail. Pair with a black blouse, high heels and gold jewelry for an evening out!
This parka has a longer hem that reaches to about mid-calf, patch pockets a collar as well as drawstrings. It closes with velcro strips.
This beautiful top features a peplum overlay, a banded waist v-neck and 3/4 sleeves. Pair it with slim fit trousers or a pencil skirt for a stylish and sporty look!
Happy Sewing!