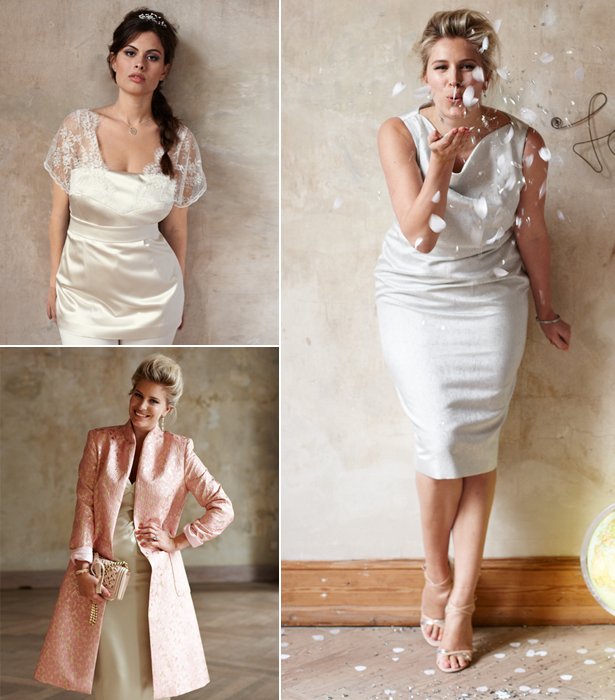 ShareThis
Whether it's a fancy occasion or even a wedding…you will need something nice to wear! Here are some wonderful plus size patterns from the February 2013 issue of burda style magazine. Your outfit should be sensuous and luxurious, something really special. These designs are just that!
This beautiful Suit Jacket is made from piqué that is so chic! Not only is the fabric classy, but other little details such as the ribbon on the jacket shoulders and pockets make this garment special. What better to finish off the suit than a pair of Cuffed Trousers. The cuffed hemline and front creases give these trousers a refined look.
This Dress would make a lovely bridesmaid dress, or even a dress to wear to the wedding! You will be beaming in this cowl-neck satin dress with fine pleats on the shoulder. The shoulder pleats create a little petal sleeve that is oh so flattering.
If you're not the dress type this satin Lace Top with a pair of matching Silk Trousers will still make you one beautiful bride! What is especially seductive about the top is the wide, ornate lace sleeves on top. But you can easily transform this top into a dress as well, just lengthen the hemline for an equally outstanding dress. The silk trousers are as dressy as can be! They are slightly flared at the bottom and are fitted with a waistband and darts. They are just radiating with refined elegance.
This Cowl Dress is for the bride who dares to celebrate her day more simply. This sleeveless cowl-necked sheath dress is not gleaming for attention. It could also make a lovely summer dress, but its wonderful metallic-effect fabric truly transforms it into a real gem!
We love this festive Coat in pink and gold matelassé, it's gorgeous! The main features of this coat are its standing collar and low waist seam. You need something nice to wear over your dress.
The perfect match to any great pair of strappy heels is this sexy form-fitting Princess Seam Dress made in stretch satin. The elaborate bust seam sections on the dress add great detail!
Happy Sewing!