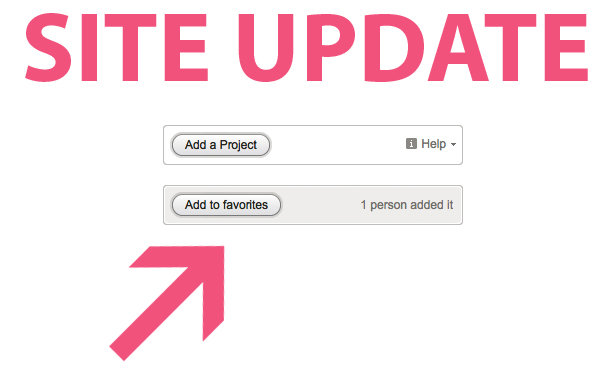 ShareThis
As you may have already noticed, our project rating system has been removed.
Many of you requested this change, and we are so happy that it is finally completed. In it's place, we have reformatted the "Add to Favorites" button, adding a display counter so you can see exactly how many people have included your project in their list of faves.
We have also fulfilled another request: automatic HTML! Now, if you want to share a link to a great tutorial in a comment or post a fun project in our Discussions section, you can just copy and paste the URL. The URL will then be active.
We hope that you enjoy these great, new enhancements. Thank you for your patience and continued support.
- The BurdaStyle Team