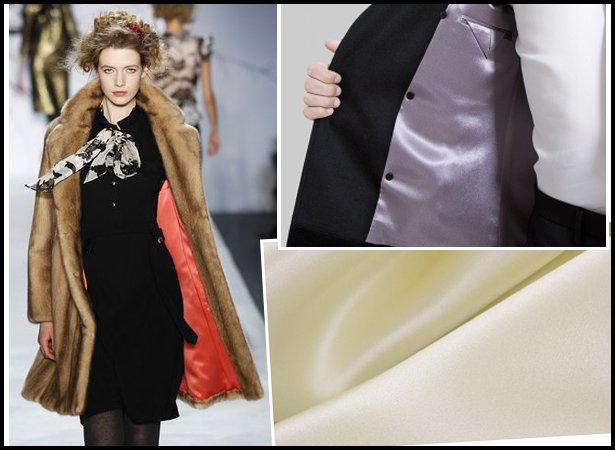 ShareThis
Selection of lining fabric is probably one of the most neglected steps in sewing. While we carefully choose the quality, type, drape and color of fashion fabric, time and money is often saved on linings. I used to be ignorant about linings myself, using polyester for almost every project. Only once I became interested in couture sewing, I learned that silk linings – characteristic for couture – could considerably improve the look and the feel of a garment.
However, silk is available in a different weight, weave and quality. Which one to choose? The following sampling represents some of the most common choices in couture. Use these luxurious textiles for your special projects, or –if budget is not an issue – for everyday clothing as well.
Silk for Comfort
You will hardly find silk lining in a ready-to-wear garments, which use less expensive options, such as polyester and acetate, for example. While budget is an important consideration in home sewing as well, silk is well worth the investment, as it breathes wonderfully and is mostly stain and wrinkle resistant.
What makes silk even more desirable in lining is that it can adjust to body temperature: it feels cool in summer, and warm in winter (to me, this is the main advantage over rayon, with a medium-weight Bamberg Ambiance being more affordable and durable alternative to silk).
Finally, silk is so much easier to sew than synthetics or rayon!
The following five silk fabrics are my personal favorites for linings. Read on to find out why.
China Silk (or Habotai)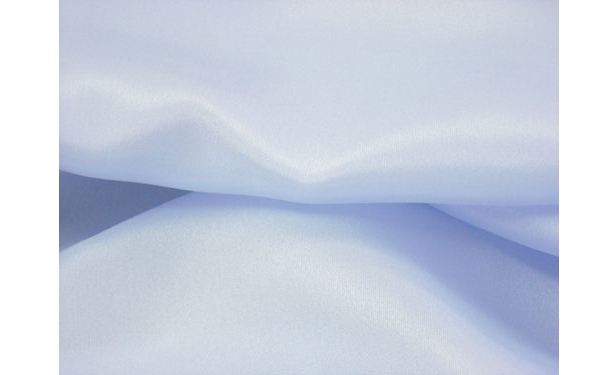 This plain-weave fabric is the lightest lining option, except for rarely used chiffon. Because of the weight, china silk is an excellent choice for 'cooler' and more delicate blouses, jackets, skirts or pants. However, china silk is also less durable, so avoid using it for very fitted garments, or garments that you will wear frequently.
Available in 45" width and rather limited color choice, this fabric can be hand-washed, but will loose some of its characteristic crispness.
Silk Twill

The fabric on the image is a heavier weight silk twill. Use lighter weight for lining!
Silk twill is heavier than china silk, but is lightweight enough to use for summer clothing or delicate wear. What makes silk twill a great choice is its characteristic weave, which provides more durability and opacity than china silk. If you need to line white summer pants, try silk twill. However, be aware of the fabric quality – it can vary greatly!
Silk Crepe de Chine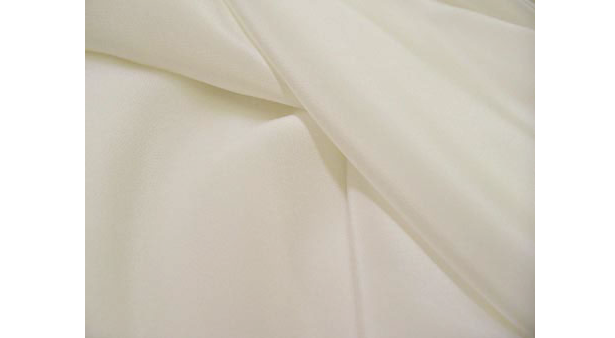 Silk crepe de chine is another great lining, with a weight that places it between light- and medium weight fabrics. Being more substantial, more durable and drapier than china silk, it is my preferred choice for summer dresses or jackets. It has less shine than silk charmeuse and is offered in 45" width, so calculate your yardage accordingly.
Silk Charmeuse
Welcome to medium-weight silks, with silk charmeuse providing more structure and drape than lightweight silks! However, the weight of silk charmeuse can vary greatly, with lighter options placing this fabric right after crepe de chine. Most fabric stores will carry lighter to medium varieties of charmeuse, but look out for heavier weights as well. Selecting the right weight is easy, heavier lining goes with heavier fashion fabric.
Another great advantage of charmeuse is that you will find it in wide variety of colors and prints. And do consider prints for a statement jacket lining, for example.
By the way, you can pre-wash charmeuse (by hand!), but some luster will be lost. Experiment with a swatch first!
Silk Crepe Back Satin
Quite an expensive choice, readers! This high-end silk is on the heavier side and is, therefore, a great lining for winter, adding warmth, elegance and breathability to a beautiful wool or fur coat!
~Marina

Marina von Koenig is a couture enthusiast documenting her couture learning experience on her blog Frabjous Couture. Check out her blog for more couture tips, techniques and tutorials and reviews of couture classes and books.