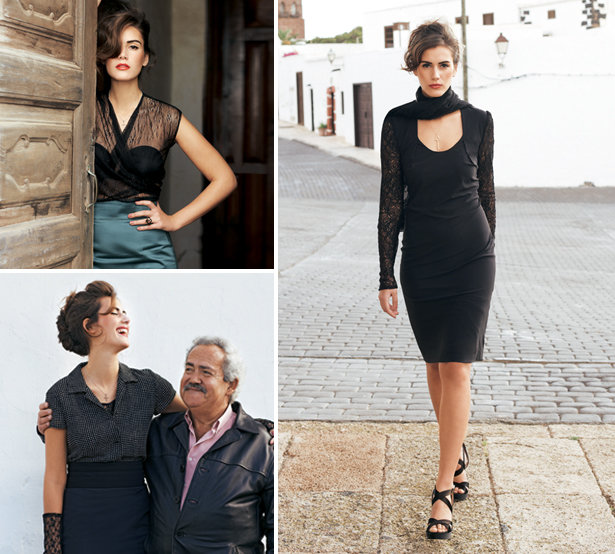 ShareThis
This beautiful collection is from the April 2012 issue of BurdaStyle, it exudes feminine beauty from Italia! Lots of lace, sheer and fitted frocks! All cutting and sewing instructions have been updated.
Click on the pattern image to go to the pattern store page.
This gorgeous classic cocktail dress features a draped neckline and a flounce detail on the side. Made from beautiful silk georgette. We recommend drapy lightweight dress fabrics for this fun project.
This wrap blouse crosses in the front and has long sleeves with a crew neck. You can also choose to tie it in the front and forego the wrap.
This very easy-to-make blouse has small cap sleeves and ties in the front. It's a romantic style that can be worn with a bikini top and capri pants by the sea.
Ooh la la! This short blouse is made of tulle and lace, quite sexy and sewn quickly. You can wrap it closed with buttons if you like or wear it draping in the front.
Our high waist, side button placket sailor pants are made with fine gabardine fabric. Make them in wool and they'll be perfect for winter as well!
This cropped bolero jacket is the perfect companion to any outfit on a chilly night.
This feminine pencil skirt has a small slit in the back and darts in the front and back for a perfect fit throughout. Bonus? It's super easy to make!
Sophisticated yet simple! This tunic is looks similar to a shirt dress with it's collared neck and button-down style. It flares out at the waist for a peplum effect.
Italian life is beautiful! This short sleeve blouse is made out of a semi-sheer polka dot material and has a straight, almost boxy fit. Tuck into a pencil skirt and wear loose with cigarette pants.
Is she not the epitome of of proud, Italian beauty? Lace with floral accents working together in this dress. Long lace sleeves and neck wrinkles that set the scene and the tight fit make it irresistible.
Happy Sewing!