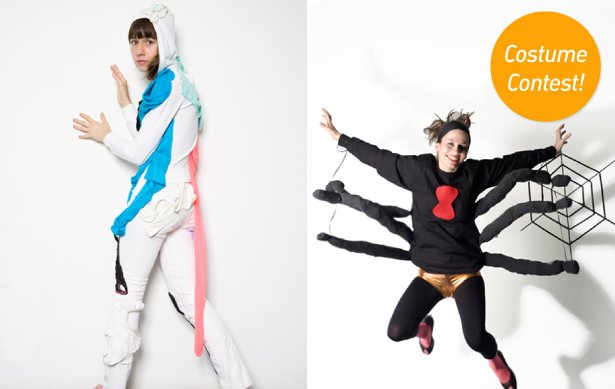 ShareThis
Making your own Halloween costume this year? You may be the best on the block, but let's see how you compare with other BurdaStyle members. Submit to our spooky slideshow for the chance to win!
Send your best photo and a link to your project in your BurdaStyle studio to: submissions [at] burdastyle [dot] com, by October 31st at 11:59pm EST. Please help us out by placing "Halloween 2010" in the subject line. For official rules click here.
Get ready to vote, the 2010 Halloween Costume slideshow will be live on November 2nd. Voting ends November 8th at 4pm EST and the winner will be announced November 9th in the newsletter and via our blog.
Your favorite Halloween costume winner will receive an awesome prize package including fabrics from Laurie Wisbrun, thread from Mettler, and your very own BurdaStyle "Stitches" T-Shirt!
Need costume inspiration? Check out our suggestions for this year!
Good Luck!