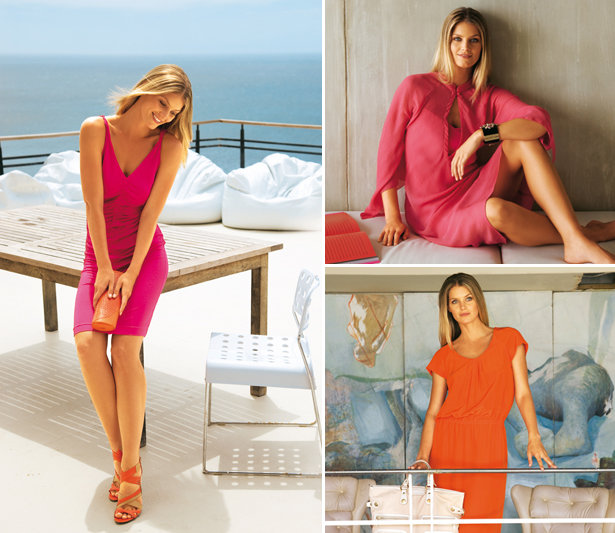 ShareThis
This colorful collection from the May 2011 issue is full of bright garments that are sure to inspire your next sewing project. The silhouettes are classic, simple and for the most part, very easy to make and all the instructions have been updated!
This long sleeve cocktail dress features a number of separate panels that are sewn together to make this fun dress. It has an asymmetrical zipper up the front. Very sexy and flirty!
This strapless cocktail dress features a corset-style top and a skirt that extends to about knee-length. It also has a lovely bunched effect of the side hip.
This dress two hidden hip pockets and front darts. It can be worn a few different ways, namely as a shirt or as a light coat.
This dress is one of our best selling patterns! It's a simply cut summer dress with a large cut back, ribbon closure and side pockets.
This comfortable a-line dress features a deep v-neckline and comes with a bandeau pattern so that you can choose to be more modest or mix it up with a different color. Make as short or long as you prefer, try a few different variations.
This bodycon dress is ruched down the center front and has a plunging v-neckline. You can also make it in a shirt variation.
Quick and easy to sew, this straight-cut dress, which figure-flattering has a drawstring around the waist.
Wonderfully airy sundress with wide trumpet sleeves, high collar and a keyhole cutout.
Happy Sewing!