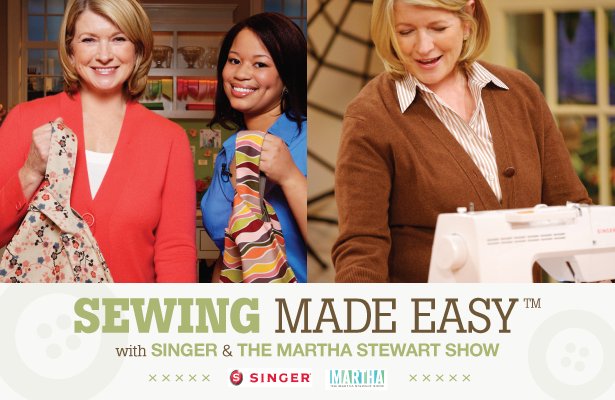 ShareThis
How many times have you stumbled on a gorgeous vintage print, only to find that the garment itself looks like your great grandmother's muumuu? Summer Phoenix and Ruby Canner, the girls behind Some Odd Rubies vintage clothing store in NYC, have come to the rescue to show you how to revamp a frumpy second-hand find into a fabulous new piece on this segment of The Martha Stewart Show. For this project the girls show you step-by-step how to take a vintage skirt and rework that outdated shape into an adorable and modern silhouette using one of the new Heavy Duty sewing machines from SINGER®. With a few simple steps and quick stitches, you can have a whole new look!
So tell us, do you prefer making projects from scratch or altering second-hand garments into new pieces? Leave your comments here by 9am EST on Monday, January 31st for your chance to win a SINGER® Dress Form! And don't forget, you only have four days to comment to win a brand new SINGER® sewing machine, a SINGER® Home Essentials™ Expert Finish™ Iron or a SINGER® Home Essentials™ SteamWorks™ Pro Iron! Winners of all of the how-to Martha Stewart video series will be posted Feb. 1st on the BurdaStyle blog and in our newsletter, so leave your comment on the other posts for your chance to win!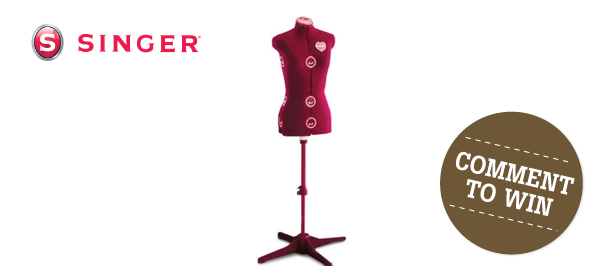 SINGER® is sewing made easy™. To learn more about SINGER sewing machines and SINGER retailers, click here!
Tune-in to The Martha Stewart Show, airing weekdays at 10 a.m. ET/9 a.m. CT on Hallmark Channel.
SINGER, the Cameo "S" Design, MODEL NAME, SEWING MADE EASY and SINGER IS SEWING MADE EASY are exclusive trademarks of The Singer Company Limited S.à r.l. or its Affiliates. ©2011 The Singer Company Limited S.à r.l. or its Affiliates. All rights reserved.