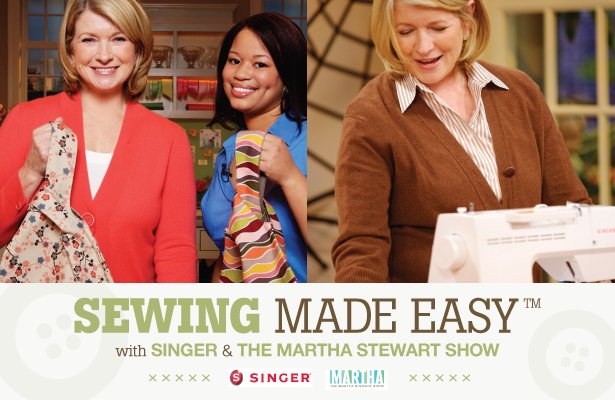 ShareThis
This week's how-to video from SINGER® and The Martha Stewart Show brings you one of our favorite celebrity sewers, Heather Ross. Martha and Heather take you step-by-step through making an adorable smocked dress perfect for summer days lounging by the pool. This super simple project is great for both children and adults, and Heather shows you a few cool tips (like using elastic wrapped thread for your smocking) that make this a fun and easy garment you can whip up in a weekend!

Now that Heather has inspired us all to get ready for spring, let us know what your favorite weekend sewing projects are for a chance to win a SINGER® Home Essentials™ Expert Finish™ Iron! Don't forget, you can still comment for your chance to win SINGER® 7467S Confidence Stylist! You have until 9AM EST on Monday, January 31st to get those comments in for both prizes and our winners will be announced on February 1st. Stay tuned for next week's video and more awesome giveaways from SINGER®!
SINGER is sewing made easy™. To learn more about SINGER sewing machines and SINGER retailers, click here!
Tune-in to The Martha Stewart Show, airing weekdays at 10 a.m. ET/9 a.m. CT on Hallmark Channel.
SINGER, the Cameo "S" Design, MODEL NAME, SEWING MADE EASY and SINGER IS SEWING MADE EASY are exclusive trademarks of The Singer Company Limited S.à r.l. or its Affiliates. ©2011 The Singer Company Limited S.à r.l. or its Affiliates. All rights reserved.