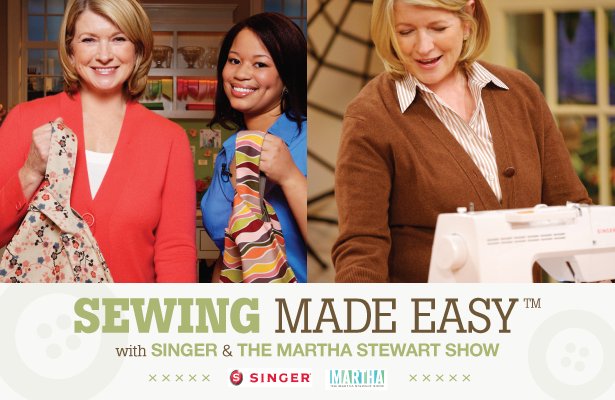 ShareThis
Did you know that each year over 500 billion plastic bags are thrown away by consumers worldwide? And that it can take up to 1,000 years for those plastic bags to biodegrade? Kristin St. Clair, one of the crafty minds at The Martha Stewart Show, came up with a great way to replace those troublesome plastic options and get a new life out of some old tee shirts hanging around your closet.
Check out how Kristin and Martha use a couple of heavy-weight cotton shirts and a SINGER® Confidence™ sewing machine to make cute (and reusable!) tote bags perfect for everything from carting groceries to shopping with friends. Check out our own version of the reusable tote with the Charlie Bag free pattern download!
Now that you've watched Martha work her magic, let us know what your favorite upcycling project is for a chance to win a SINGER® 7467S Confidence Stylist! You have until 9AM EST on Monday, January 31st to get those comments in and our winners will be announced on February 1st! Stay tuned for next week's video and more awesome prizes from SINGER®!
SINGER® is sewing made easy™. To learn more about SINGER sewing machines and SINGER retailers, click here!
Tune-in to The Martha Stewart Show, airing weekdays at 10 a.m. ET/9 a.m. CT on Hallmark Channel.
SINGER, the Cameo "S" Design, MODEL NAME, SEWING MADE EASY and SINGER IS SEWING MADE EASY are exclusive trademarks of The Singer Company Limited S.à r.l. or its Affiliates. ©2011 The Singer Company Limited S.à r.l. or its Affiliates. All rights reserved.