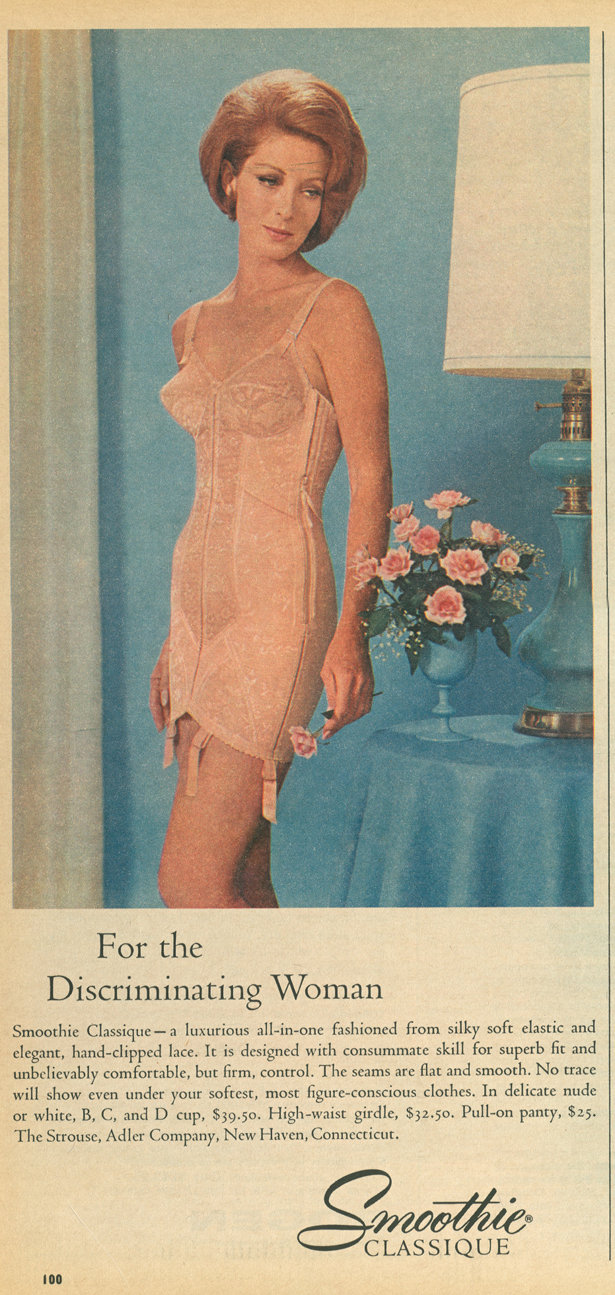 ShareThis
{image courtesy of rechappo2002 on Flickr}
Most modern women consider it a blessing that we've escaped the eras of the corset and girdle. Sure, shapewear still exists, but it's purely optional now. However, many young seamstresses who sew from vintage patterns are seeking out the foundation garments of the 40s, 50s, and 60s to get a truly authentic retro look.
It's pretty hard to avoid that controversy when it comes to this subject. I tend to disagree with those who fall too dramatically on either side of the coin, which is either 1) you're not doing vintage "correctly" if you don't wear the right shapewear or 2) you're participating in the oppression of women if you do wear shapewear. A girl can't win!
Whatever your take on wearing retro foundation garments is, the great thing is that we do have options today. You can eschew it entirely, you can try modern alternatives like Spanx, or you can seek out the real thing. Retro shapewear is still produced by a handful of companies, most notably Rago in the U.S. – this is the very same stuff our grandmothers would have worn! Younger companies like the U.K.'s What Katie Did have also picked up the torch, making reproduction items like girdles and bullet bras.
However you decide to approach the issue, here are a couple tips for incorporating retro foundation garments into your vintage sewing:
1. Do lots of research into the correct type of foundation garment for the garment you are sewing. Couture Allure did a couple great posts on the subject: check out this one on choosing the right foundation garment and this one on shopping for it.
2. Try lots of different options on. Just like finding the perfect modern bra takes a few tries, so does retro shapewear. Be patient and try different brands and sizes. This might mean a lot of ordering and returning by mail order, but hopefully the end result will be worth it.
3. Once you've found the perfect foundation garment, take all new measurements while wearing it. Things will have shifted! Select your pattern size according to these new measurements.
4. Do your fittings with your foundation garments ON. Whether tissue fitting or putting the finishing touches on a garment, make sure you're properly outfitted.
I hope you find these tips helpful! Please add any of your own, as well as your thoughts on the matter. What do you think of wearing retro shapewear? Would you try it—or do you happily avoid it?