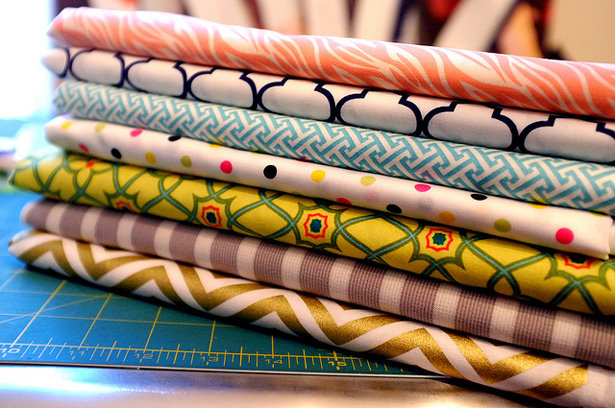 ShareThis
Would you love to start working with knits but are afraid to try? Have you tried to sew knits but were disappointed with the results? Do you do all your sewing on a conventional sewing machine and wonder if you really need a serger before you tackle knits?
We're so thrilled to have the fabulous Barbara back after we thoroughly enjoyed her last web seminar, How to Give Your Garments a Professional Finish. In this Thursday's live webinar, seamstress and Sewing on the Edge blogger Barbara Emodi will guide us through working with her favorite fabric – knits!
Barbara says, "Having taught my first Burdastyle webinar in September I am excited to have the chance this month to talk about how I make so many of my own clothes – with knits. I love, love working with knits. The sewing is fast, the pressing and prep are minimal, and fitting is so easy. And guess what? You really don't need fancy machines or great experience to work with knit fabrics – just a few insights and some alternate foolproof techniques. Thursday is going to be fun."
Register Here for Thursday, October 17th's live web seminar at 11:00am EST (4:00pm GMT). Can't attend? No problem, each registrant receives a recording of the event.
What You'll Learn:
The different types of knit fabric and the garments that suit them
What ease means in knits and how to get the fit, and look, you want
How to pre-treat, lay out, and cut into knits to make the most of these fabrics
How to stitch perfect seams on any machine
How to sew three different easy treatments for round necklines and how to add them to any pattern
How to sew the easiest finish for a V neckline and how to add a V neck to a pattern with a standard round neck
How to sew three different kinds of knit hem
Have a question about a specific technique? There will be a Q&A session at the end of the web seminar where you can ask Barbara any questions you have, and no question goes unanswered!
Can't attend the live webinar? Everyone who registers will receive a recording of the event, any downloads or resources referenced during the webinar, and will have the ability to ask any follow-up questions.
Register Here for Thursday, October 17th's live webinar at 11:00am EST (4:00pm GMT).
Hope to see you all there!