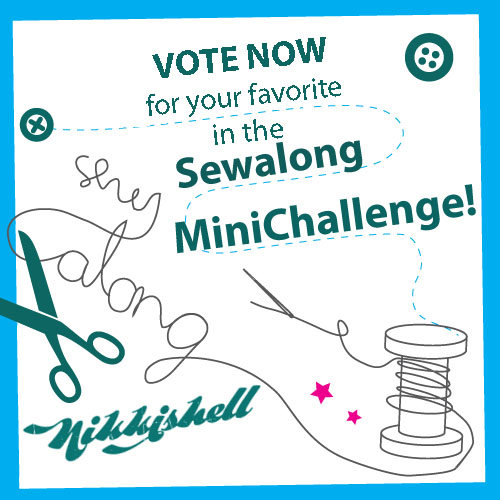 ShareThis
The
Over the past two weeks, plus or minus a few days due to some technical difficulties on our end, we have seen a wide variety of variations of the Sidonie skirt pattern. We are thrilled and impressed by how many people stepped up to the plate! We have a total of 21 entries which are all beautiful, creative, and inventive, and honestly, we're glad we left the voting up to you this time, because it would just be too hard to choose one!
Anyone may vote, even if you didn't make your own creation. To view all of the entries, choose MiniChallenge Entries from the categories drop down menu in the Creations gallery.
Photos of the creations are also shown when you vote.
Choose only 1 creation. They are split between two questions, so if your selection is not an option in the first question, skip ahead to the second question. Please do not choose one from both questions.
Voting ends on Friday, March 21st, at 11:59 pm.
The member who made the entry with the most votes will receive sewing books full of inspiration and tips, cool sewing notions, and special BurdaStyle swag, as well as well-earned recognition on the site!
The votes will be tallied over the weekend and the winner announced on Monday!