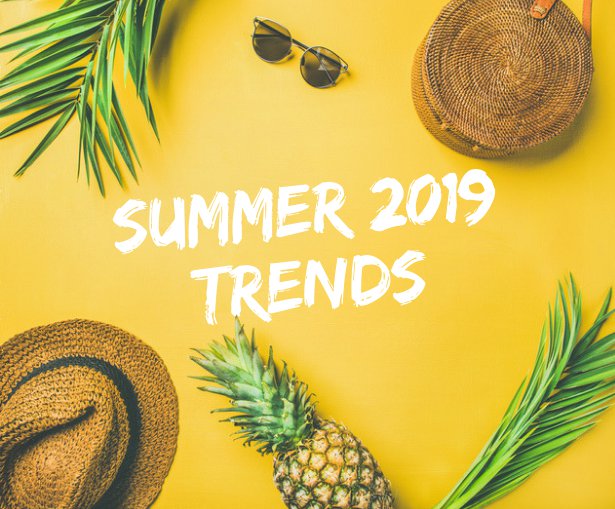 ShareThis
It's time to think about sewing your summer wardrobes, and I just recently recorded an episode of Sew & Tell podcast launching May 16th all about summer sewing! Looking at the runway shows for the season as well as trend reports like this one – it's clear that summer 2019 is all about muted florals, relaxed silhouettes, and natural fabrics in neutral colors. I love this recap, and can't wait until the summer weather approaches so I can start wearing all of these pieces. Read on to see how you can sew the trends…

left: Tank; top right: Cropped Cowl; bottom right: Stretch Tube Top

This is ideal top to pair with all the high-waisted pants in your wardrobe. Think ribbed knits with a cropped hemline for this trend in everything from black to white.



left: Safari Trousers; middle: Pleated Culottes; right: Button Up Fly Trousers

A high waist, some pleats, sewn in a lightweight breathable fabric like linen is the perfect summer pant for this year.



left: Wrap Dress; right: Corset Dress

It wouldn't be the eighties without a statement sleeve and a sweetheart neckline!



left: Pleated Linen Pants; right: Linen Blazer

An easy breezy two-piece look sewn in a natural fiber perfect for a summer business meeting.



left: Gathered V Blouse; right: Blouse with Flounces

Not your average button up blouse – the blouse of summer 2019 has that extra something special.



left: Sheath Dress; right: Featherweight Dress

Slip into a sleek '90s-esque dress sewn in a cheetah leopard print to both look and keep cool for the summer.



left: Ruched One Shoulder Dress; right: Linen Shirt Dress

Forget the little black dress – this trend is all about the little white dress. Just make sure not to wear as a guest o a summer wedding!



Now about the accessories! This summer bucket hats are back and heels are getting closer to the ground. Also opt for natural beach bags and don't forget about a hair tie – better yet it should be attached to a scrunchie.
What trend will you be sewing for summer 2019?
Happy Sewing!