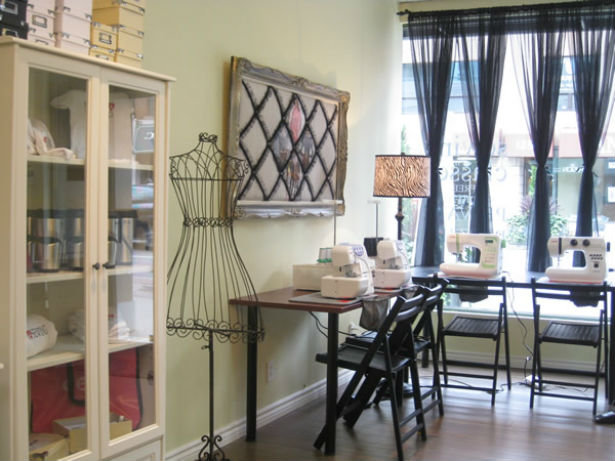 ShareThis
One of our favorite things to do on burdastyle.com is to get inspired by the amazing member projects. We love how many of you include little details about your creative process in your posts and answer questions from other curious sewers. Ever wish you could do the same in person? Well, if you'll be anywhere around NYC this summer…you can!
The Sewing Studio NYC is the place to be on friday nights! Mix, mingle and do some sewing with us at The Sewing Studio's popular Sip & Sewcial workshop. You'll have free reign of the sewing machines, sergers and irons in this open-studio evening. You can bring along a project you're already working on or start something completely new. If you're not entirely sure what to make, the instructor will have something special for you to sew.
A sewing instructor will be there the whole time to answer any questions, and help you through any challenges you run into while working on your project. Chat with your fellow sewers and get inspired by their projects… even make a few new friends at the same time!
Last but not least, there will be wine! Maybe it's just us… but a glass of wine and an evening of sewing sounds like a pretty great combination…
You can register for Sip & Sewcial online. There are two workshops taking place in June, one on Friday, June 6th and another on Friday, June 11th. Don't forget to check out all of the other fun classes and workshops offered at The Sewing Studio this summer.
Hope to see you there!