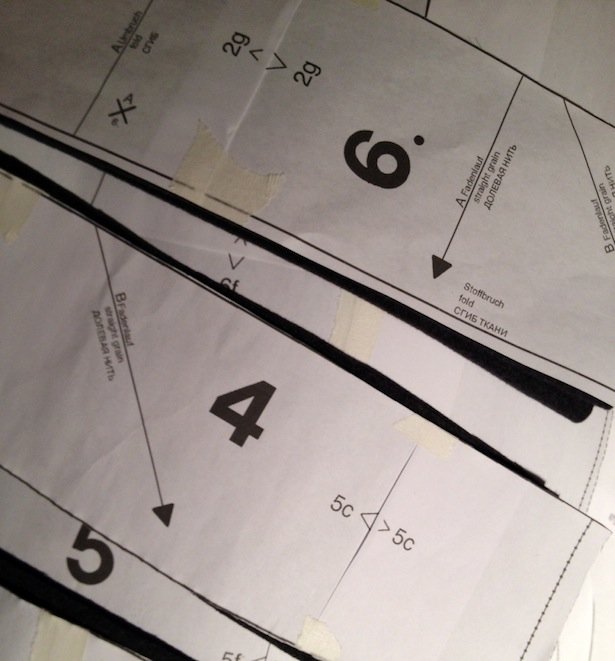 ShareThis
We're 3 weeks into our first sew-along. And it's not too late to catch up. Join us!
Week 3 of our Plaid Jacket sew-along, and things have been pretty good so far, right? We've printed and assembled our PDF pattern and just last week cut out our fabric. So what's next?
We sew!
WEEK THREE ASSIGNMENT: Complete Step 3 (shoulder seams) and Step 4 (in-seam pockets) of the pattern instructions.
To note: This pattern doesn't have lining (except for a small piece used for the pocket interior). So make sure you're finishing your seam allowances while you sew. If you're working with a fabric that doesn't fray at the raw edge, you still might want to finish the seam allowances just to make the garment look clean and professional from the inside.
This past week, I came across a few hiccups. I noticed there was no grainline marking on pattern piece #1. (So I drew my own in after assessing where the lengthwise grain should run according to the garment illustration.) And I also noticed there were sometimes two different grainline marking options: for view A and for view B. However, I couldn't see where the garment specified being either view A or B. In the end, although I didn't follow consistent grainline markings, I believe I chose the proper grainline based on the garment illustration. For pattern piece #1, I followed the A grain marking, for pattern piece #4, I followed the B grain marking (that one I was really stumped on, and I still think I should have chosen "A"), and for pattern piece #6, I ignored both A and B and cut the piece on the fold where it said "fold". I hope that was right! We shall see… :) Anyone else have challenges? Anyone have tips to share?