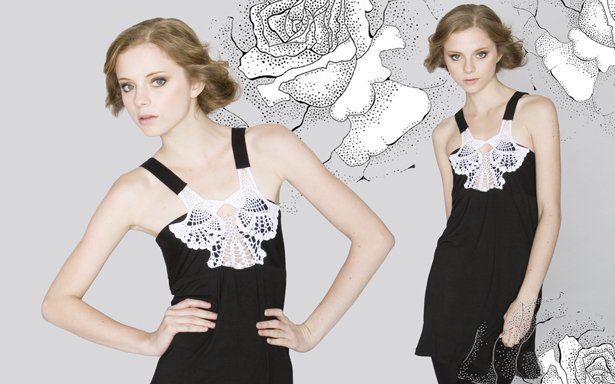 ShareThis
In reference to my post last week (about questions BurdaStyle users have regarding selling your work online, wholesale, retail) I decided to answer some of these questions here directly.

Last Thursday I addressed a myriad of questions as to how one goes about succeeding with an Etsy shop. Please read this for thorough details on steps to take to selling your goods online.

From Mirela:
This might sound silly, but I'm more interested in this: after you decide on a line (collection) and produce a garment for each pattern in the collection, how do you deal with the supplies for more? Do you buy larger quantities of fabric to have and sew on demand, do you sew everything in more sizes to begin with? (same questions as Bola). What kind of labels do you have to use, sizing, care instruction, contents, is it mandatory to have the labels?

That is the least silly question one could ask when talking about selling your collections wholesale. I had the same questions once I graduated from Fashion School- I was angry because I wasn't necessarily trained to be a wholesale designer and I had many questions about selling my work. So I learned from experience. Take these steps when designing a collection you may put into production.

1. Sourcing, Sourcing,Sourcing. Seek out wholesale textile manufacturers so you will not be paying retail costs for your production fabric. For notions try to find wholesale price points. You can find many resources online, and you can request swatch books by mail to choose from. Make sure these items will be in stock for the next 4-8 months. If you can, buy extra, not too much or too little. You don't want to overspend but it is always helpful to have extra. You decide, once your orders from retailers have come in, how much fabric you'll need for production. Always ask for minimums and wholesale price breaks.

2. Labeling. You most definitely want your clothing to be labeled while it is also the law. Each garment must have a label, size tab, care instructions, where it was made ( i.e. "Made in the USA") and hang-tags. This part I find quite fun, it is where your personality can shine through and your creativity can have a 2-dimensional outlet.

3. Samples. It is so important to have enough samples of your collection to be shown- and the craftmanship should be impeccable. I usually make 2-3 samples of each design: 1 for my showroom (usually a model's size 2), 2 for press (usually a size 2 and 4), if a press contact wants to view your samples, you have one to mail. This is a good starting point- most young designers cannot afford to make many more. If your pieces are more "specialty" pieces, like phenomenal Rodarte for example, you will probably just make 1 sample.

It is extremely helpful to go into stores which carry like items to which yours would be represented like. Look at the hang-tags, the labels, the care instructions; these garments are made up of everything you need to know to prepare your own for selling retail and/or wholesale.