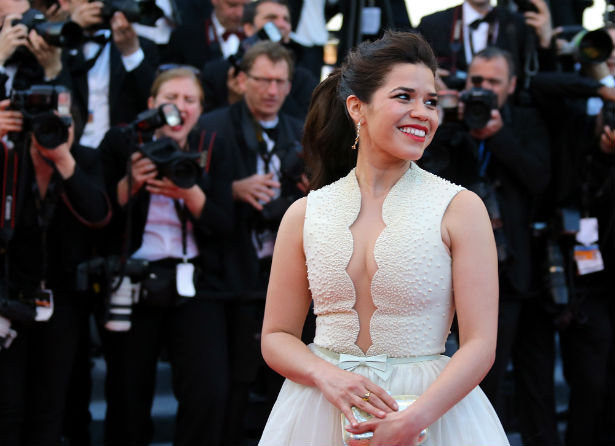 ShareThis
Scalloped edges can sweeten almost any style, adding a pretty, feminine touch to a garment. We've rounded up a few looks with simply stunning scallops!
This embellishment is popping up everywhere this summer, and not just on hems! The stunning neckline on the dress above is definitely eye-catching. Even with a low-cut neck, the soft curves add elegance. You can easily transform a style by sewing a scalloped edge. Since you'd have a very hard time hemming each and every curve, the best way to finish a scalloped edge is to create a facing.
The subtle scallops along the hem of this LBD spice up an otherwise ordinary dress.
The stylish hem of this jacket stands out against the black skirt. A light summer jacket with scalloped edges would look adorable over a breezy sundress!
Here's another take on a scalloped neckline. This intriguing cutout brightens up a black dress.
Smooth curves along the hem of this crop top make this revealing ensemble look a little more innocent! The soft mint fabric really enhances the look.
Will you incorporate edges this sweet detail into any of your summer styles?