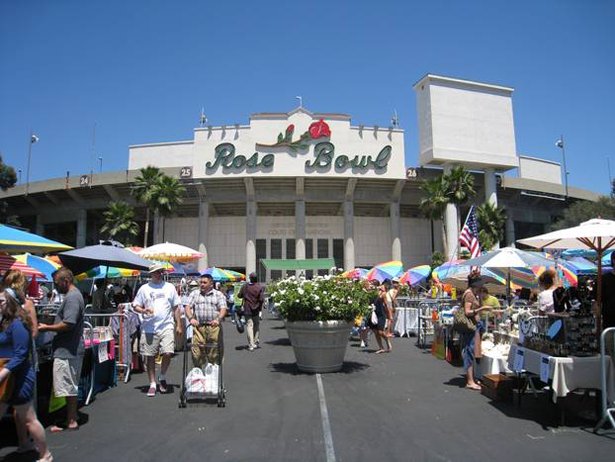 ShareThis
You might think that a flea market in a major metropolitan area like Los Angeles would be overpriced but I can assure you the Rose Bowl Flea market still has many diamonds in the rough to be found. That's because prices for stalls range from about $250 for the best situated to around only forty dollars in the farthest reaches. So this flea market runs the gamut from professional dealers selling at retail prices to people just cleaning out their garages.
I have sold there myself, and there are a LOT of people so you want to get there early not only to get the pick of the day but also because the Pasadena area gets very hot in the late spring and summer months. The Flea Market is huge, taking place in the parking lots and around the perimeter of the famous Rose Bowl Stadium, where college teams play on New Year's Day after the Rose Parade ends.
If you sew and should ever find yourself in the Los Angeles vicinity on the second Sunday of every month, you should plan on attending. It hasn't been named one of the top ten flea markets in the world by various publications for nothing! I attended this past Sunday with some friends from Chile who will be returning home soon and wanted to see it and my trusty side kick; my eight year old daughter who is a vintage toy aficionado and chronicles her finds on her own blog here.
Here are some of the bargains we found: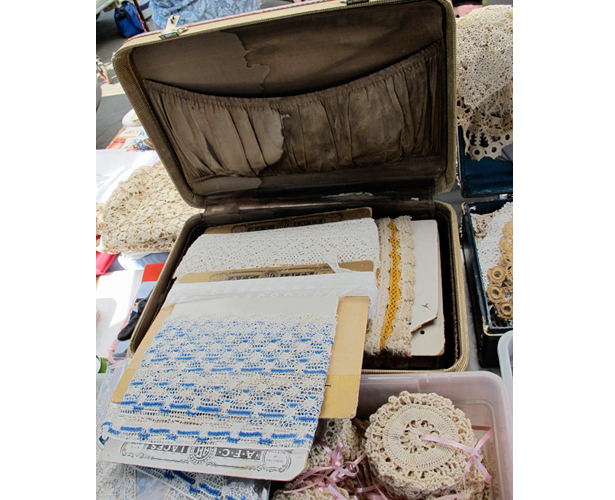 A variety of vintage crochet trims and laces.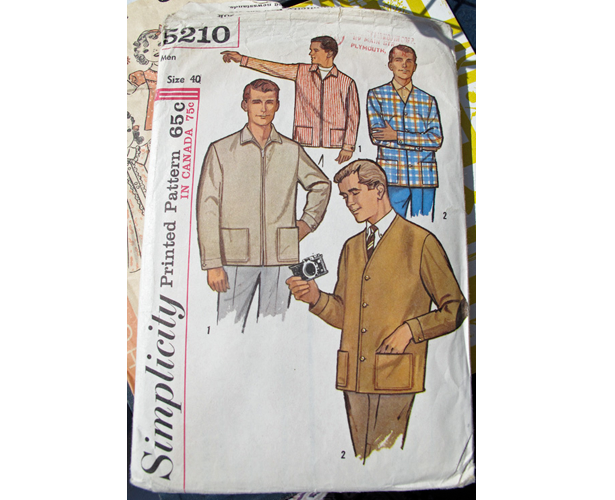 Hard to find vintage mens patterns.

Vintage kids patterns from two to five dollars each!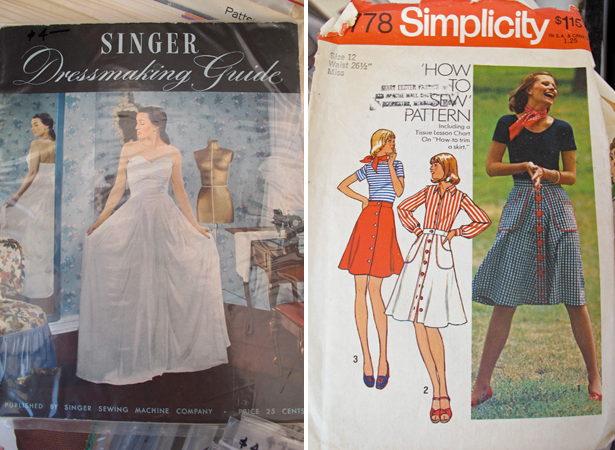 A dressmaking guide from 1948 for only four dollars (I've already learned to do some pattern alterations from it so it has already paid for itself) and a cute 70's pattern that I've already started sewing. This one was only one dollar!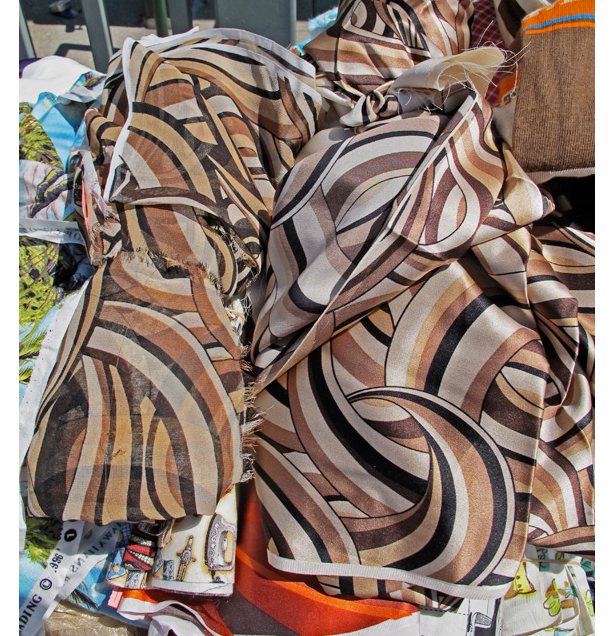 Gorgeous matching silk chiffon and silk charmeuse which I bought for only two dollars a yard.

Vintage patches.

A rare small portable Singer sewing machine.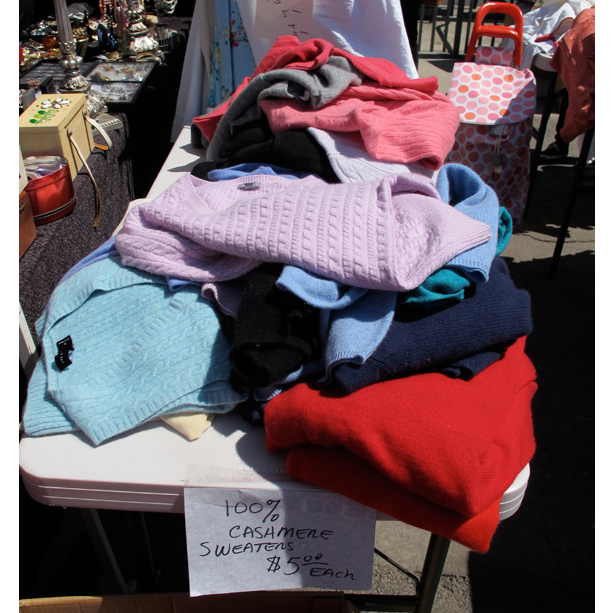 Cashmere sweaters for you upcyclers – five dollars each!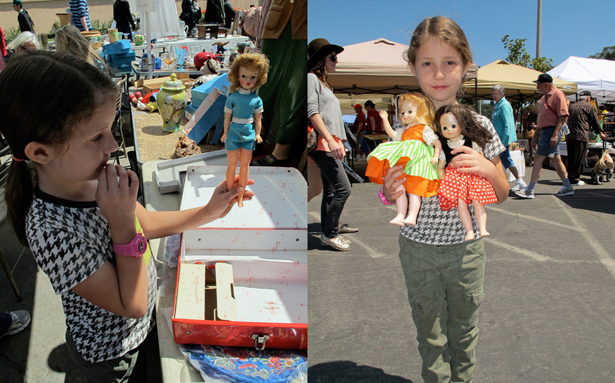 And here is what my shopping partner found. She examined a variety of vintage dolls and Breyer horses which she collects but ended up going home with two Madame Alexander Sound of Music Dolls from 1962 which she found at the bottom of a box under a table and bargained for. She convinced the seller to lower his price from thirty dollars for both to twenty! That depleted her funds for the day so she went home happy.
~Justine
After moving from Los Angeles to an old farmhouse in the country with her husband and four children, Justine Abbitt (a trained fashion designer) found shopping outside the city rather uninspiring and difficult, so she decided to get busy with her needle and thread to start making things for herself and her family. Looking to get in touch with other DIYers she started her sewing blog, Sewcountrychick, which is also about country living through an ex-urbanists perspective.