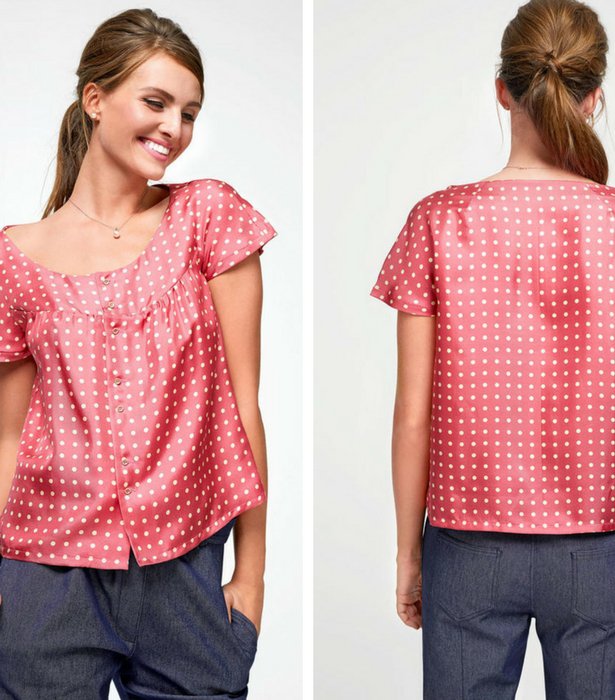 ShareThis
A design as light as spring itself: This 50s blouse is still one that shines bright today!

The essential trend piece: Original (above) from burda moden, 4/1958!

The wide and flattering rounded neckline, sweet mini pleats and buttons are the same as the original blouse. The restyle is the choice of a fine silk fabric that nudges the look towards elegance, yet lets the 50s charm remain.



This description accompanied this pretty blouse for the first time in the April 1958 issue of burda moden. And, teenagers weren't the only ones prone to wearing the cheeky blouse of its time – as it has the distinct nod of a nightgown top. Well-known stars like Romy Schneider and Audrey Hepburn made it a reliable part of their wardrobe. Exactly 60 years after its debut, the breezy cut hasn't lost any of its appeal.