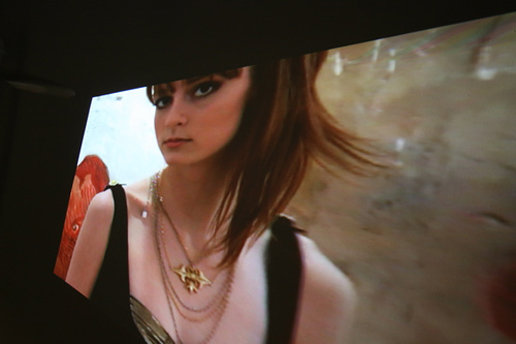 ShareThis
It's a whirlwind. A spectacle. When fashion week comes to town in New York city there's nowhere to hide from all of the madness.
Or is there?
I've noticed recently that many fashion labels, small and large alike, are creating alternative methods for showcasing their collections. Gone are the days of Bryant Park's transformation into a white fashion wonderland, and here, alive & kicking, are the days of more thoughtful, economical & downtown venues with designers hosting presentations. For what good can a 5 minute runway show do for young designers (besides set you back tens of thousands) when all of the big wigs are showing at the same time?
Last winter I hosted my own fashion show in an art gallery in SoHo. I was about to launch my first exclusive collection for Shopbop.com and I was looking for an outlet to showcase the pieces. I asked my friend, gallery owner Jonathan Shorr, if
we could transform his space into a live-model fashion presentation for an evening and he agreed (for free!). Against a backdrop of another artist's paintings, I dressed my girls and filmed them getting ready and walking around the gallery before the opening. When the doors opened, we projected the video on a blank space of white wall for all to see close-ups of the clothing & jewelry. By the front entrance sits a bay window with a ledge where the models could pose for people outside to catch a glimpse. It lasted about 3 hours, a perfect amount of time for editors and buyers to be able to pop-in between shows, it was really very fun. Cost: $250.
Next week I will cover the fashion presentations of 2 good friends of mine who'll be doing similar shows. My friends over at Hayden Harnett have rented a room at the Chelsea hotel. Their invitation? A little black leather wallet with a key to the suite!