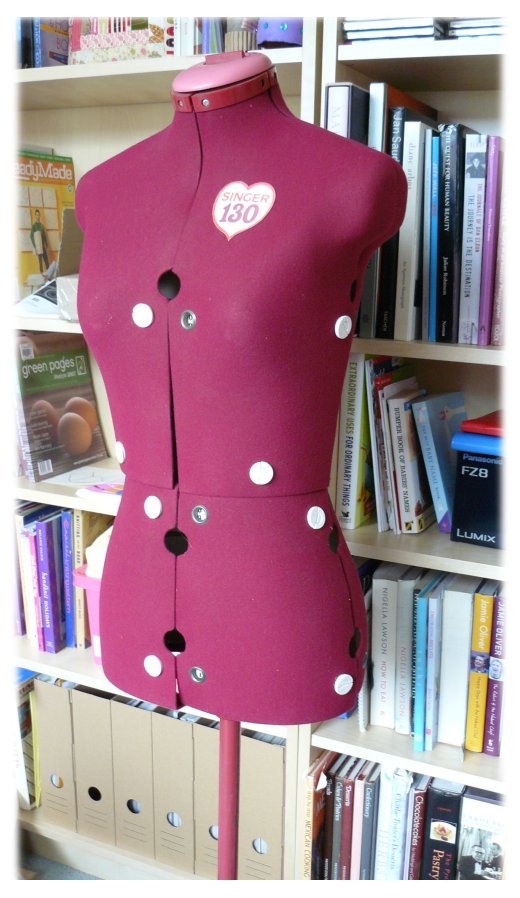 ShareThis
Well hello there! It has been while since I last posted here on Burdastyle, I needed to take an unexpected break to recharge my batteries. You wouldn't think I was last pregnant only 2 years ago, I seemed to forget how tiring pregnancy can be but I think that's the idea, you forget so you'll do it all again! Anyway, I have been keeping watch here on the site even though I haven't posted.
The Janina Sew-Along is going well although we seem to have a technical difficulty with the third page of the thread, so I ask that those of you taking part please take the time to post in the new thread. Let us know how you went making these pants, were they easy/difficult? Did you make any alterations? What fabric did you use? If you were to make them again, would you make any changes? Also, please upload photos of your finished Janina pants either in the thread (check the how-to if you have trouble) or in the creations section of the site by this weekend. Next week I will post an update and announce the next project, which you can help decide by leaving a comment in the forum.
Personally I've not done any garment sewing this past month, visiting family, sickness and a very untidy sewing room contributed to this. I will have help with my sewing from now on, Betty came to stay with me a few weeks back and am looking forward to working with her. Unfortunately Betty's waistline doesn't expand as much as I need it to so before I start on any garment sewing I'm going to make a bump for her. A fellow blogger Rowena has made one of these and has given me a few tips on how to make my own. I'm considering filling it with rocks and making my husband wear it for a day so he can find out what it's really like to be pregnant! It will have a slit in the back so that I can stuff it as needed.
I'm starting afresh with a new project, I will be sewing the new Shari pattern. I will spend the next three or four weeks working on this pattern, making alterations and giving you weekly updates of my progress. I love this pattern as it is so shouldn't need to make many alterations but the obvious change I will make is an allowance for my bump. I'll be digging out my sketchbook and pencils to jot down some possible changes and if you promise to not laugh at my terrible drawing I shall show you next week along with a few fabric choices and you can help me make a decision.