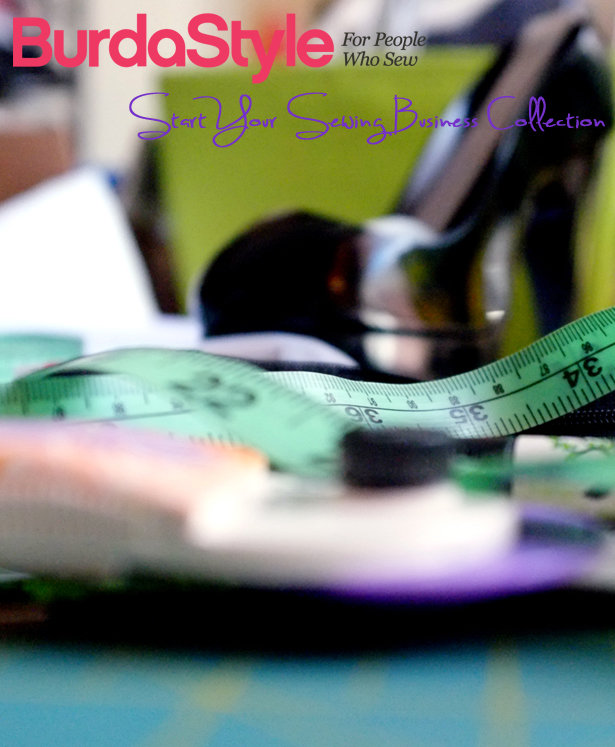 ShareThis
Turn your passion to profit with the latest collection! The BurdaStyle Start Your Sewing Business Collection has everything you need to get started.
Everyone who sews (or knits, or beads, or scrapbooks!) dreams of getting paid to do what they love. Now you can! The latest collection makes it easy to get started with 5 of our top-selling web seminars. Start your own business with some of our favorite instructors.
How to Start a Successful Sewing Blog by Katy Patzel shows you how to find your voice as a blogger and navigate fundamental tools like Wordpress.com. Plus, see all the blogs you should follow for inspiration!
The Dos and Don'ts of Sewing for Clients and Starting a Sewing Business by Victoria Baylor covers everything from business plans to working with clients. Hear how she started her own small business!
From Passion to Profit – Turning Your Hobby Into a Business by Denise Wild shares the secrets that helped her create LoveSewing, and what to consider before transitioning from hobbyist to professional business owner.
How to Teach Sewing Classes and Market Yourself as a Sewing Teacher by Barbara Emodi explains setting up a business structure, building a curriculum, promoting yourself, and how to create private and group lessons.
How to Profit BIG on E-tailer Sites Like Etsy by Alicia Sanchez will get you paid! Learn how to monetize your sewing, navigate the world of e-tail, and make it work for you.
All together, they'll help you build your business from start to finish and run it like a pro! Get the BurdaStyle Start Your Sewing Business Collection to make your small business dreams a reality.