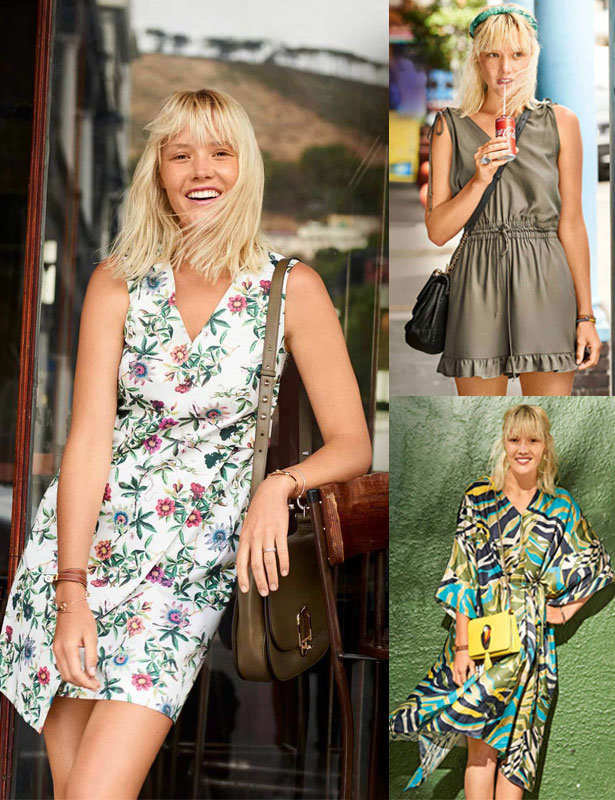 ShareThis
The travel case is packed – and somehow there is still a highlight piece missing? Straight to the sewing machine for you because each of these seven styles can be sewn together in less than a day!
A bit of work for a maximum effect. The hot, hot, hot asymmetric dress is sewn together in about two hours. The drawstring casing at the shoulder lets you adjust the drape – so can show more, or less skin depending on your mood.
Sure, you need to be comfortable for the holiday breaks – though, certainly also trendy! The knee-length dress covers both criteria: Ultra-soft jersey makes it comfortable, and the deep waterfall neckline drape in back as well as
over-cut shoulders are just the perfect style elements. Draw it in with an elegant belt for a beautiful evening look.
Holiday time, work time, party time…our cover look in vibrant pink with voluminous flounces is a fantastically flexible dress. The front neckline slit is held together with a covered button. For those who prefer a more subtle statement, simply sew this one in an elegant black or cream color.
This romper is wonderfully breezy and especially so when sewn with easy-care Tencel. The shoulders and waistline have drawstring casings to gather, and the hems are finished with soft ruffles.
More feminine than shorts and when sewn in a cool linen, perfect for hot days. This swinging midi skirt gets width from the deep inlaid pleats and the attached waistband is accented by a sewn on black contrast trim.
Keep this kaftan close by, with its deep v-neckline and tying belt, for easy breezy traveling. Pair it with glamorous high heels and some gold jewellery for a sexy and relaxed dinner option. Wear it with sandals and carry a shopping tote for a great look for sightseeing that can look just as great at the beach lounge. Sew it in this wildly patterned print for a relatively unfussy style to keep clean.
Here you have the coolest floral dress of the season. The front pieces of this mini dress overlap for a wrap effect look. Darts in the back shape it for a figure hugging and comfortable fit.
Get all the patterns in this collection at a discount with the pattern collection bundle here!.