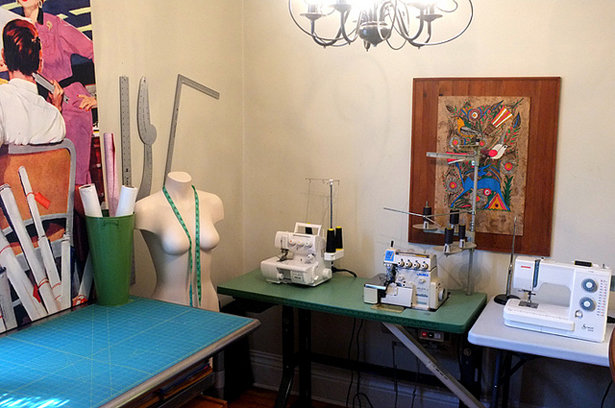 ShareThis
Did you make a sewing-related New Year's resolution this year? Whether you're hoping to land a job in the fashion industry or if you've resolved to finally open up an Etsy shop to sell your handiwork, we have the instruction and expertise you'll need in our January web seminars!
Click here to check out the full line-up. We couldn't be more excited!
Next week, get fashion school know-how at a fraction of the cost with must-know design and style principles and theory to create aesthetically-pleasing garments in Monday's How to Design an Aesthetically-Pleasing Garment web seminar.
Then, broaden your understanding of design technique and fine-tune your design process with Fashion Board 101: Shape Your Design Inspiration, which will help you to produce cohesive, inspired, and most importantly, marketable collections and lines!
Register for Thursday's Adjusting Fit Throughout the Garment Construction Process web seminar to learn how to adjust the fit of your garment while you're assembling the pattern pieces to get that sleek, tailored look that is so superior to ready-to-wear clothing! This isn't about doing pattern fittings or creating a muslin – instead you'll learn techniques for fine-tuning the fit of your garments throughout the construction process.
Are you an aspiring fashion designer? You won't want to miss From Sketch to Pattern: How to transfer your style lines from your fashion sketch to your pattern on January 20th. Make your fashion dreams into fashion reality by learning how to transfer your fashion sketches and illustrations to a pattern!
Plus, on Monday, January 13th, learn How to Land a Job in the Fashion Industry. Whether you're a fashion school student or graduate or a savvy seamstress hoping to turn your passion into a rewarding career, this web seminar will teach you how to make yourself stand out in the highly competitive fashion industry.
Learn how to turn heads create standout fashion art with amazing 3D techniques in Transformational Reconstruction, a demonstration and tutorial on Japanese designer Shingo Sato's revolutionary techniques!
Interested in tailoring and working with clients? You'll want to register for January 16th's Sewing Men's Apparel: Suit Alterations web seminar. And you won't want to miss From Consult to Finished Product: Working with a Client from Start to Finish, which will demonstrate how to work with clients on custom projects, from the first consultation to writing a price quote and contract, and more! If you're starting your own custom sewing business, these web seminars will provide invaluable knowledge and insider tips!
We hope to see you in one of our web seminars this month! Click here to register.
Ready, set, sew!