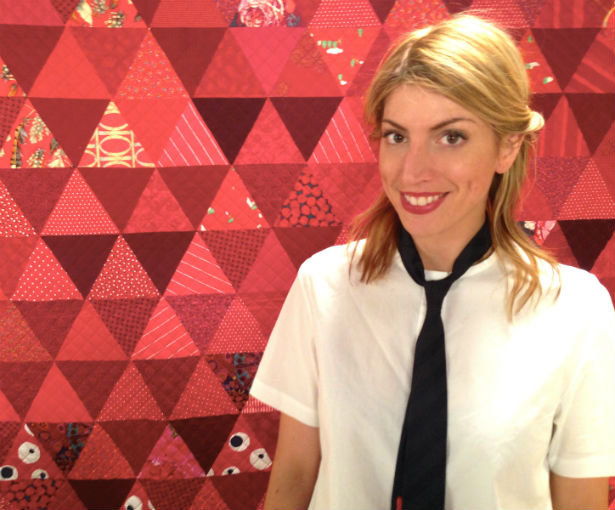 ShareThis
As much as we love sewing dazzling BurdaStyle designs, there's nothing quite like curling up underneath your very own handmade quilt! You don't want to miss the exciting quilting workshop taught by quilter extraordinaire Mary Fons at The Sewing Studio New York!
If you've ever wanted to make a quilt, this class is for you. Primarily, we'll focus on what comes first in any quilt: making the patchwork top (you will get some quilting instruction.) You'll learn "the patchwork quartet" (cutting, sewing, pressing, and ripping); you'll learn how to properly rotary cut fabric; you'll get tons of pointers on fabric selection; you'll construct blocks to either finish or get a beautiful, running start to your very first quilt. (You'll get lots of quilt history, too, and tons of tips from the pros.) Come learn how to make patchwork — and probably change your life while you're at it.
About the instructor:
Mary Fons, aside from being an avid quilter, national teacher, on-camera host, author, and magazine editor, is a self-proclaimed "beginner quilter's BFF" and will never make you feel foolish for not knowing how. Mary is a celebrated quilter and TV host, and the founder of Quilty, a weekly online program for the beginner quilter. For more about Mary, visit MaryFons.com. Or say hello to her on Twitter or Facebook!

Photo credit: Jim Newberry
We'll post the full details of the course outline on BurdaStyle next week.
Class limit: 10 students
Cost per student: $650
Materials: Bring basic sewing supplies plus a selection of fat quarters: 4-6 light, 4-6 medium, and 4-6 dark. This is the perfect opportunity to stock up on all of those adorable quilting cottons you've had your eye on!
So join us at The Sewing Studio in July or August for 5 fabulous days of quilting! Spaces are limited so register today:
Master Series: "Patchworkshop" w/ Mary Fons, 7/21-25, 6:30pm-9:00pm
Master Series: "Patchworkshop" w/ Mary Fons, 8/18-22, 6:30pm-9:00pm
Can't wait to see you there!