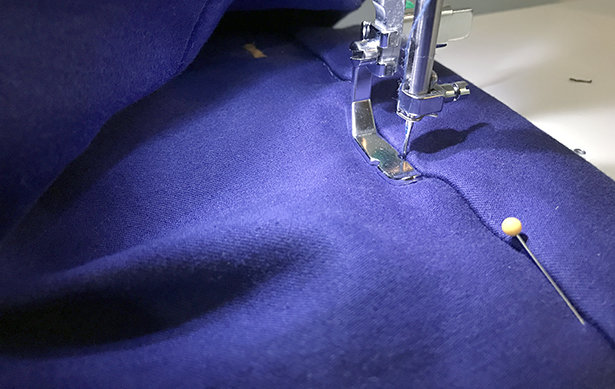 ShareThis
Stitching in the ditch is the method of stitching very close to a seam so it is nearly invisible. Try using a piping foot on your sewing machine to get really close and achieve a perfect stitch in the ditch.
Almost every time I stitch in the ditch it is sewing a waistband into place, and I recently sewed a pair of Bermuda shorts where I used my piping foot to get nice and close to the seam. This is a fabulous machine foot that is not just good for piping, sometimes I use it for zippers! When stitching in the ditch unscrew the back of the foot to allow the foot to slide close to the edge of the waistband and sew away. Roll the waistband seam to the side to get even closer.
You can just leave the waistband sewn with this stitch or topstitch around the waistband like I did here.
Shop all pants patterns here to try it out yourself!
What foot do you use?