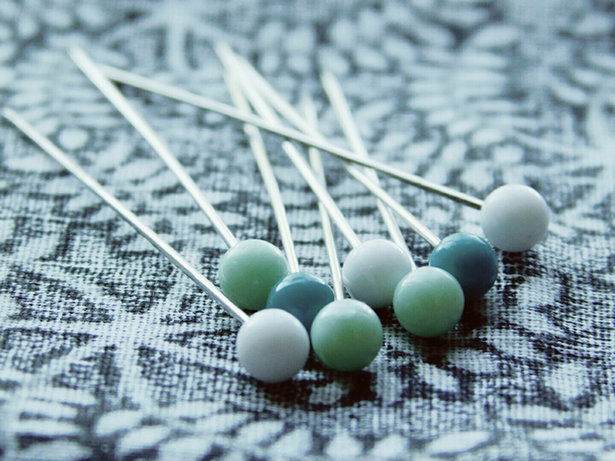 ShareThis
When you start off sewing or are sewing a difficult seam, then it is essential to pin! But sometimes it is hard to take out the pins as you sew and it can also lead to mis matched notches. Good news is though that you can leave your pins in and sew over them!

If you insert straight pins at a right angle to the marked seam line, you can carefully stitch across them. Just make sure you SLOW DOWN as you do so, or else you could risk breaking a sewing machine needle.



The last time I used this technique was then I was sewing in my bias strips to finish the armholes of my Abstract Flounce Dress.


Do you leave your pins in or take them out while sewing?