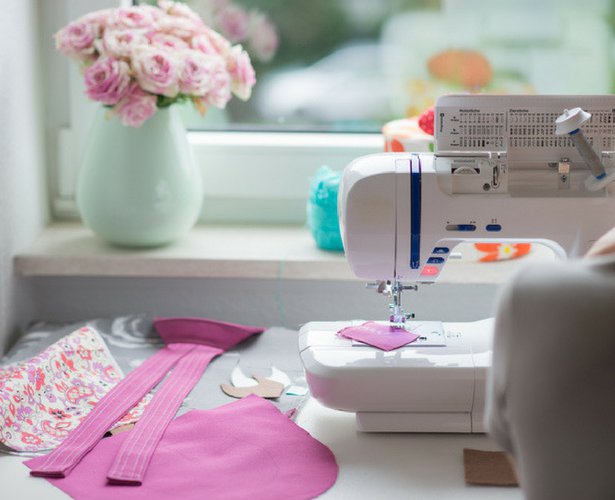 ShareThis
A piped buttonhole is a great alternative to a regular machine sewn or hand stitched buttonhole. It allows for no thread to be visible and the ability to add in a little pop of contrast! Read on to see how you can sew a piped buttonhole in your next project.

The outer fabric has to be reinforced with interfacing. For each buttonhole you need a fabric strip about 6 cm wide and 4 cm longer than the finished buttonhole. The buttonhole is marked on the left side of the fabric which is also reinforced then turned to the right side of the fabric. Insert the piping strips to the right and also right above the marking.



From the wrong side of the fabric, stitch with small a small stitch length around the mark. Important : The distance between the marking and the stitching line determines the piping width.



Remove first basting stitches. Cut between the stitching lines. Cut into the corners up close to the stitching line so that small triangles are created.



Pull the piping strip inwards through the cut.



Iron the piping to the corners and pull the piping strips smoothly and secure them on both narrow sides. The stitching stitches must not be wider than the buttonhole.



Fold the piping strips on both sides so that the folded edges meet exactly in the center of the buttonhole. Hold piping together with overcasting hand stitches.



Iron. From the right side of the fabric, sew around the buttonhole precisely in the seamline by hand or machine.



Expose triangle corners and stitch them from top of the buttonhole to the bottom.